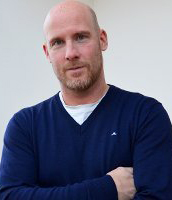 Jens Ineland
Undervisar och forskar om frågor som rör intellektuella funktionshinder i relation till professioner och välfärdsorganisationer.
Kontakt
Verksam vid
Samhällsvetarhuset, plan 5, Biblioteksgränd 4
Umeå universitet, 901 87 Umeå
In May 2014 Ineland was appointed associate professor. Currently, Ineland leads the ORGID research project and is a team member of the DISLIFE research project, led by professor Lotta Vikström (http://www.idesam.umu.se/english/research/research-projects/dislife/ )
Inelands research interest is focused on a) human services organizations providing support and assistance for people with intellectual disabilities, b) if and how a social media constitutes a tool and a means of empowerment for people with disabilities, and c) opportunities on the labor market, and transition from education to work, amongst people with disabilities.
If you are interested in his teaching or research, please use the e-mail address above. Most publications below are obtainable by e-mail.
Forskargrupper
Gruppmedlem
Forskningsprojekt
1 april 2019 till 30 april 2023
1 februari 2016 till 31 januari 2021