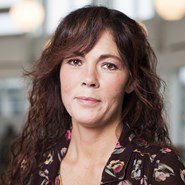 Katarina Kempe
Works at
Samhällsvetarhuset, Biblioteksgränd 6
Umeå universitet, 901 87 Umeå
AREAS OF RESPONSIBILITY
Department of Statistics / Economics
Handles recruitment issues, employment contracts and remunerations (employments on hourly basis).
Account changes, allowances, new salary upgrade for PhD students.
Local induction for new employees.
General personnel issues, e.g. vacation, leave of absence, etc.

Department of Statistics
Student Services for students and teachers at the department of Statistics, e.g. course registration, administration of exams, reporting of results, etc.
Management of the unit's general administration, e.g. purchase, travel orders, basis for travel expenses and remunerations, staff catalogue and websites, keys, access cards, rental and leasing, archive / official register, secretary at management and staff meetings, etc.

Umeå School of Business and Economics
Reporting of secondary occupations (Bisysslor).