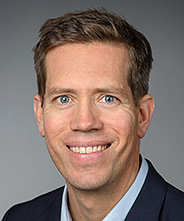 Magnus Andersson
In my lab, we use both experimental (time-resolved X-ray scattering) and computational (MD simulations) techniques to understand membrane protein functionality.
Works at
KB.A3, Linnaeus väg 10, (rum: A3.07.01)
Umeå universitet, 901 87 Umeå
We combine experimental and computational methods to determine membrane protein dynamics. Specifically, we use and develop time-resolved solution X-ray scattering and different molecular dynamic simulation techniques. We focus on primary and secondary active transport with the main target proteins: P-type ATPases & lactose permease, but also many others. The aim is to understand the underlying structural dynamics encoded in the amino acid sequence that enable function.
Website (including full list of publications): https://www.biostruct.umu.se/principal-investigators/magnus-andersson/