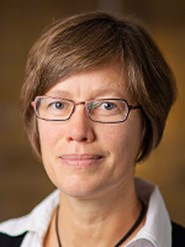 Maria Levlin
Associate professor teaching at the Special Needs Teacher Education Programme. Main research interests are language, reading and writing difficulties.
Contact
Works at
Z, Lärarutbildningshuset, plan 4
Umeå universitet, 901 87 Umeå
I am working as an associate professor at the Department of Language studies. My main area of interest is reading difficulties in relation to oral language, writing and educational attainment. I am currently involved in a longitudinal project examining reading and writing development from primary to upper-secondary school and an intervention study exploring vocabulary instruction for students with language disorder. Before my PhD I worked as a speech language therapist with children and adolescents experiencing language and reading difficulties. For more information in English, please visit Researchgate.
Research groups
Group member