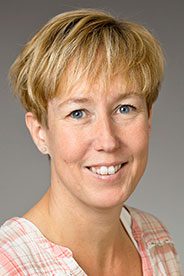 Maria Persson
Contact
Works at
Biologihuset, Hus C, plan 3, 4 och 5. Hus D2, plan 3.
Umeå universitet, 901 87 Umeå
Areas of education:
Geriatrics, scientific method courses basic and advanced levels
Areas of research:
Ortho-Geriatric hip fracture study, evaluate if an improved orthopedic-geriatric care for patients with hip fracture may reduce postoperative complications (especially delirium), and improve the prognosis. Home in Botnia study, through welfare-promoting home visits strengthen older people and their families within the Quark region to enable them to live in their own home as long as possible.