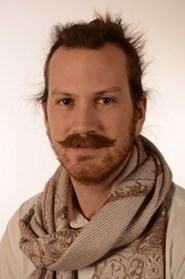 Mattias Näsman
Mattias is a doctoral candidate in economic history since October 2016. The broad focus of his thesis is on the relationship between business and sustainability in historical perspective.
Works at
Samhällsvetarhuset (ingång närmast lärarhuset), plan 4. , Biblioteksgränd, (Rum: A4 22 07)
Umeå universitet, 901 87 Umeå
In his thesis, Näsman specifically explores the origin and development of Swedish and international emission standards for passenger cars, 1960-1990. In a conjuncture of politics, business, technology, and environmental science, the thesis studies the drawn out process towards modern exhaust emission control. The purpose is to provide with historical perspectives on lines of conflict that have emerged and are still present today between lawmakers and the auto industry, in attempts to develop cleaner cars. The hope is that this research in the end will have bearing on understanding the problems associated with attempts to achieve a sustainable transition of private transport.

Mattias holds a master's degree in economic history and a bachelor's degree in philosophy from Umeå University.

Before Mattias started working with his thesis, he wrote a report on the evolution and political implication of personal assistance in Sweden.
Business History
, Routledge 2020, Vol. 62, (2) : 373-374
Research projects
1 January 2017 until 31 December 2020