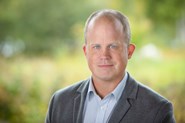 Mikael Emsing
PhD-student with focus on conflict management, mental health and personality.
Contact
Works at
Doctoral student at Department of Epidemiology and Global Health
5B, Målpunkt P, Försörjningsvägen 7 B, Norrlands universitetssjukhus
Epidemiologi och global hälsa, Umeå Universitet, 90185 Umeå
Polisutbildningshuset, Humanioragränd 3
Umeå universitet, 907 36 Umeå
Doctoral student at Epidemiology and Global Health and the Post-graduate school for Educational Sciences. Working on the thesis "Perceptions of conflict management and its association with mental health and quality of life among Swedish police officers". The project seeks to examine the associations of conflict management and personality with mental health and Quality of Life among Swedish Police.
Nordic Journal of Studies in Policing
, Universitetsforlaget 2020, Vol. 7, (2) : 80-98
Research projects
3 September 2018 until 6 November 2022