Working here
The UID workplace is signified by inclusion, curiosity, creativity and collaboration. The flow of international students and staff help create a unique atmosphere defined by a sense of togetherness and a common purpose.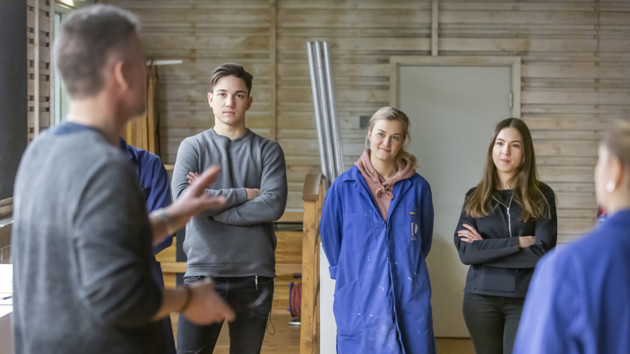 The school's organization is characterized by democratic processes and transparent leadership. At UID, students and personnel alike are encouraged to push the envelope in areas of sustainability and diversity. Here, design is not just about solving problems, it's about challenging the status quo and unlocking new perspectives. Together, we want to be part of shaping a better tomorrow.
Current job opportunities
Working at Umeå University
Umeå University is one of Sweden's largest institutions of higher education with over 35,000 students and 4,200 faculty and staff. We are characterised by world-leading research in several scientific fields and a multitude of educations ranked highly in international comparison. Umeå University is also the site of the pioneering discovery of the CRISPR-Cas9 genetic scissors - a revolution in genetic engineering that has been awarded the Nobel Prize in Chemistry.

At Umeå University, everything is nearby. Our cohesive campus environment makes it easy to meet, collaborate and exchange knowledge, which promotes a dynamic and open culture where we rejoice in each other's successes.
Latest update: 2022-05-10