Sustainability at UID
At UID, sustainability runs through all educational and research programmes. Here, we prepare students to become leading voices in initiating sustainable transformation, making a positive impact on the public, societies and our planet.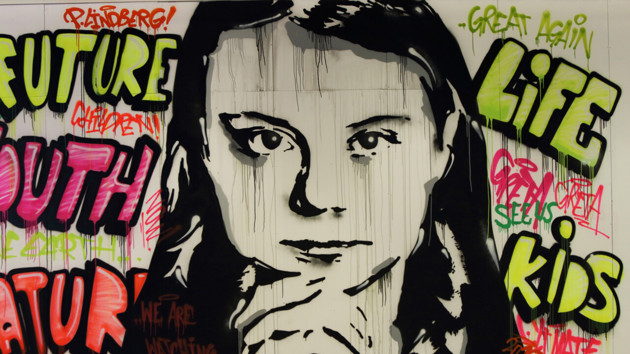 Image
Håkan Bergqvist/Mostphotos
The geographical position of Umeå Institute of Design provides us with unique opportunities to contribute new knowledge of global importance, inspired and propelled by the UN Sustainable Development Goals (SDG) in the 2030 Agenda.
Using the 17 SDGs, set up in 2015, as a guiding principle, education at UID is geared towards the exploration and development of sustainable solutions across all design programmes. On a university-wide level, the work is concretised in Umeå University's Environmental Policy, Action Plan for Climate and Sustainability as well as Regulation for Environmental and Sustainability Work.
The UID way
In a world challenged by climate change, food security and digital transparency, sustainable design has the power to drive positive change. Tomorrow's designers have a major role to play in developing sustainable concepts built around future lifestyles.
At UID, experts from industry and acdemia teach life-centred and inclusive design methods to give our students a diverse toolbox helping them meet the everchanging sustainability challenges facing our global society, present and future. As an institute of design, we have a unique ability and responsibility to engage students, faculty and staff by providing them with a supportive environment for sustainability-focused teaching, learning, living, making and research. Together, we strive to advance socially and ecologically progressive ideas through design.
UID's research programmes aim to influence design practices through the lens of sustainability, supporting exploration in the shift from user-centred to life-centred, as well as towards new materialities beyond existing forms of production and consumption.
Sustainability work at Umeå University
Umeå University's work for sustainable development includes working in those other areas where the university has a significant environmental impact. This means that, wherever possible, we specify environmental requirements in connection with purchasing and procurement. This also means that we apply innovative, climate-smart solutions and sharing services to rationalise energy consumption and increase the utilisation of premises and other areas.
We also try, at all times, to strive for travel-free meetings, and when a journey does take place, it is primarily by means of public transport and in the safest, most cost-efficient and environment-friendly way possible.
By phasing out and substituting chemicals that are harmful to the environment and health, and by reusing equipment and sorting waste at source, we strive to achieve toxin-free cycles and reduced utilisation of natural resources.
Agenda 2030
Umeå University shall adopt a proactive approach and innovative work method in striving to achieve a sustainable society and the goals set out in Agenda 2030 by means of:
Providing education in a sustainable way that gives students skills and competences that are relevant to their future working lives and future roles as decision-makers in respect of sustainable development, and make sure that teachers who teach them have the knowledge and ability to put their subject into a sustainability perspective.
Conducting research and doctoral education that contributes to increased knowledge of, and for, sustainable development.
Collaborating with actors in society, taking part in public debate and disseminating knowledge and good examples about, and for, sustainable development.
---
Latest update: 2023-04-03