Umeå Marine Sciences Centre (UMF)
Umeå Marine Sciences Centre is a unit at Umeå University. We support marine research and education, and perform environmental monitoring as a part of the Swedish environmental monitoring. We also provide information to society about research and environmental status, with particular focus on the Gulf of Bothnia.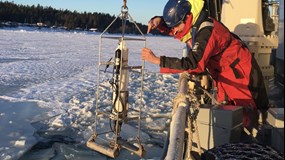 We monitor the sea
UMF designs monitoring programs, performs sampling and analyzes and validates results.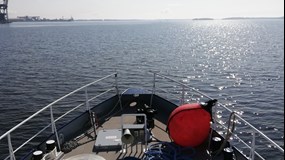 We support marine research
UMF supports research by providing laboratories, vessels and equipment for marine sampling and analysis.
We provide information
Through our public products we provide society with information on marine research and status of the sea.
There are currently no open positions for this area. Do you want to see other job postings at the University? Go to open positions.