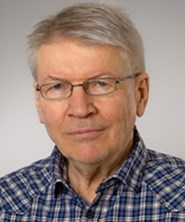 Göran Broström
Docent i matematisk statistik, hans forskningsfält omfattar överlevnads- och livsförloppsanalys med demografiska och epidemiologiska tillämpningar.
Kontakt
Verksam vid
Norra Beteendevetarhuset, plan 3, Humanioragränd
Umeå universitet, 901 87 Umeå
Jag är docent i matematisk statistik och i statistik, och professor emeritus vid CEDAR. Mitt forskningsområde kan beskrivas som demografi, demometri och överlevnadsanalys med inriktning mot dödlighet och fertilitet. För närvarande undersöker jag dödligheten i mycket hög ålder bland svenskar och hur den varierar mellan olika grupper (inte alls ...).
Jag har skrivit en bok, Event History Analysis with R (2012), och arbetar för närvarande på andra upplagan. Arbetet kan följas på gitHub. Där finns också koden till mitt R-paket eha plus material till några föredrag.
Min blog 'Demography and Statistics' finns att läsa här. Under fliken R finns länkar till boken och R-paketet.