Arcum-affiliated Hanna Blåhed finalist in My Northern Project
NEWS My Northern Project is a unique opportunity for tomorrow's leaders to form networks and participate in the international dialogue on important issues that affect the future of the Arctic
Text:
Anngelica Kristoferqvist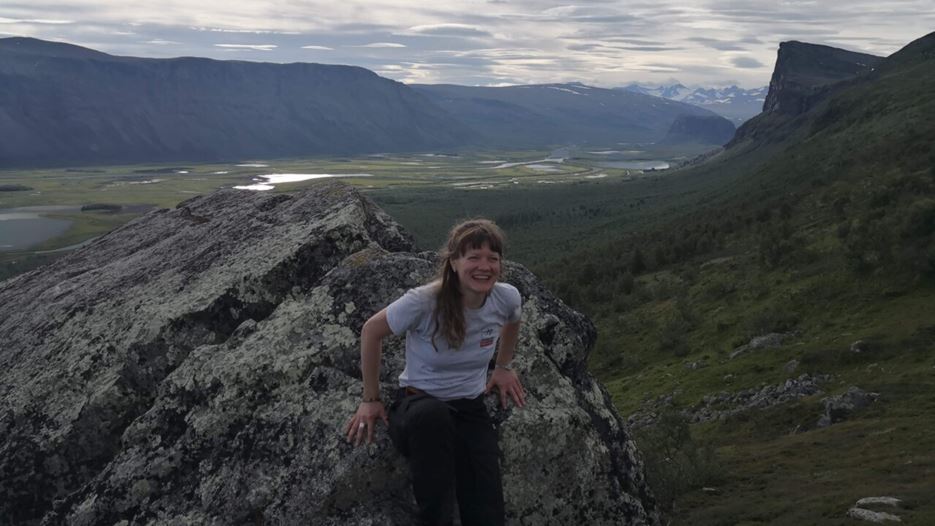 Hanna will go to the Arctic University Congress in May 2021 on Iceland
Image

Linnéa Jonsson
Hanna Blåhed has been selected as one of 6 finalists consisting of master's and doctoral students from the Nordic members of the UArctic. Hanna was selected based on her work with health consequences due to a potential mining establishment.
Hanna works as a project assistant at the Department of Epidemiology and Global Health at Umeå University, but was born and partly raised in Tornedalen. She moved to Umeå a few years ago, where she received her bachelor's degree in political science. She ended up at the Department of Epidemiology and Global Health after her master's degree in public health science.
My background and a great interest in nature makes me care for the Arctic
Hanna feels it's a privilege to be able to combine her interest in policy with her interest in health, and geographically she has always focused on the Arctic. "I think it is a combination of my own background and a great interest in nature that makes me care a little extra for the Arctic population and its environment", says Hanna, and she has been affiliated to Arctic Research Centre at Umeå University, Arcum, since 2020.
Together with Arcum affiliated Miguel San Sebastián, Hanna recently published the report "Minding health or mining wealth" - A health impact assessment due to the potential mining establishment in Gállok/ Kallak, Swedish Sápmi, and she submitted a presentation and video application where she told about the study's purpose, method, results and conclusion to My Northern Project.
The nomination as a finalist means that she will receive € 1,200 for travel, accommodation and participation fees for the UArctic Congress in May 2021 on Iceland, where she will have the opportunity to present her research to an international audience at the Arctic Circle Assembly in Iceland.
This session, now known as Lightning Talks, has become a favorite for participants thanks to the visions of young researchers exploring a range of topics that will help understand Arctic development. Hanna hopes that they think it's an important issue and the appointment is joyful. "I am of course happy, but mainly grateful that the results will be given an opportunity to spread", says Hanna.