Community interventions needed to close epilepsy treatment gap can be cost-effective
NEWS Most of epilepsy cases are treatable, yet in many parts of the world, including sub-Saharan Africa where the burden is amongst the world's highest, access to adequate treatment remains low. This results in significant stigma, avoidable harm and large societal costs. A doctoral dissertation from Umeå University suggests using community health workers to provide patient education and monitor medication adherence in a cost-effective way to reduce the epilepsy treatment gap.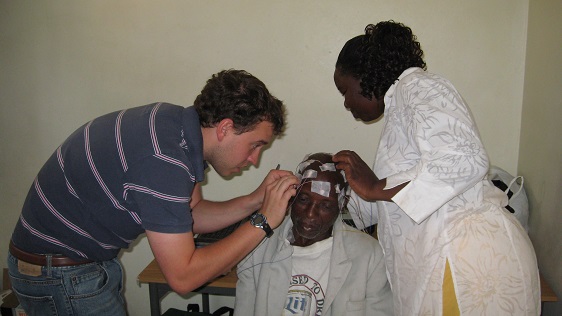 "Our study adds to the health community's understanding of the epidemiology of epilepsy in rural South Africa and seriousness of the treatment gap in this context," says Ryan Wagner, a researcher at the Department of Public Health and Clinical Medicine, Unit of Epidemiology and Global Health and author of the doctoral dissertation.
"Researchers and policymakers must urgently work together to identify interventions, such as the one we propose, that seek to reduce the epilepsy treatment gap and, ultimately, the burden of epilepsy."
Epilepsy is a common neurological disorder that affects 50 million individuals globally and indirectly impacts the lives of at least 500 million family members, friends and teachers of people with epilepsy. A majority of epilepsy cases are treatable with anti-epileptic drugs.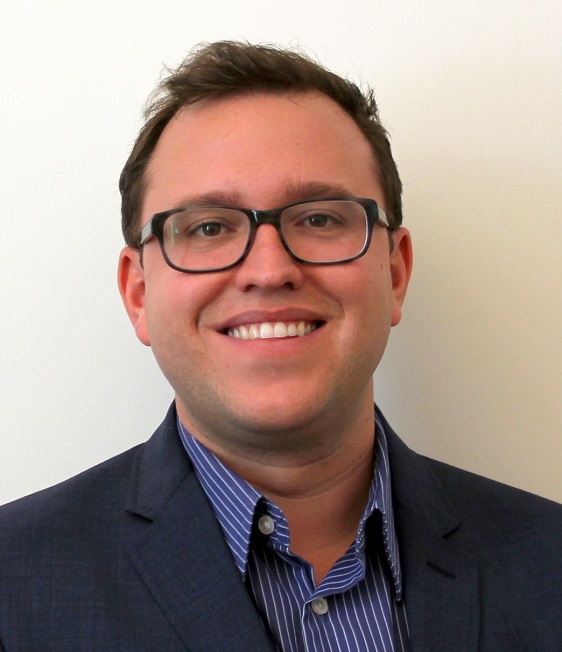 In his research, Ryan Wagner, who has a background in both neuroscience and field-based epidemiology, has followed a number of individuals in rural Agincourt, South Africa. Participants in the study were patients – both with and without epilepsy – within the Agincourt Health and Demographic Surveillance System. Using blood samples, Ryan Wagner and his research colleagues determined how many of the people who had epilepsy were not adequately receiving or taking treatment, often referred to as the treatment gap.
The study results showed that 63 percent of people with epilepsy did not receive adequate treatment and were in fact in urgent need of an intervention. Employing local community health workers to counsel patients and monitor their adherence to medication for epilepsy, the researchers found, would be a cost-effective intervention to reduce the treatment gap, ultimately reducing the disease burden. Concretely, this would mean fewer seizures, improved productivity and likely less money spent on emergency care.
According to Ryan Wagner, recent attention given to epilepsy by the World Health Organization lends important political support and momentum for increased focus on a condition that for too long has been neglected in much of sub-Saharan Africa.
"Using sound epidemiology and population-based research sites, such as Agincourt, disease parameters can be measured and interventions modelled to determine their cost-effectiveness. Continued epilepsy research is essential in order to reduce the treatment gap for some of the world's most vulnerable populations," says Ryan Wagner, who is keen to continue this work in rural South Africa.
Ryan Wagner has spent the last eight years living and working in rural northeastern, South Africa. In addition to his doctoral studies at the Department of Public Health and Clinical Medicine, Ryan is currently the acting Research Manager at the MRC/Wits Agincourt Research Unit within the School of Public Health, Faculty of Health Sciences at the University of the Witwatersrand, Johannesburg. The abovementioned research was supported by the European Union's Marie-Curie International Research Staff Exchange Scheme, the Umeå Centre for Global Health Research at Umeå University, through contributions from FAS and the Swedish Research School in Global Health. Additional support for the fieldwork was provided through the Priority Cost-effective Lessons for Systems Strengthening (PRICELESS) directorate, a sub-award through the University of Washington from the Bill & Melinda Gates Foundation and the Wellcome Trust.
Read a digital publication of the doctoral dissertation
About the public defence of the dissertation:
On Thursday, June 2, Ryan Wagner, Unit of Epidemiology and Global Health, Department of Public Health and Clinical Medicine, is publicly defending his dissertation with the title: The burden of epilepsy: Using population-based data to define the burden and model a cost-effective intervention for the treatment of epilepsy in rural South Africa. Faculty opponent: Professor Andrea Winkler, Department of Community Medicine, University of Oslo, Norway. Principal supervisor: Professor Lars Lindholm.
The public defence of the dissertation takes place at 9:00 in Hall 135, Building 9A (Allmänmedicin), University Hospital of Umeå.
For more information, please contact:
Ryan G. Wagner, Department of Public Health and Clinical Medicine, Unit of Epidemiology and Global Health, Umeå UniversityPhone: +27 (0)71 586 0906; +46 (0)73 825 0659
Email: ryan.wagner@umu.se
Editor: Daniel Harju