Continued career as a postdoc in nursing with a special focus on implementation
NEWS Susanna Pusa defended her doctoral thesis on the implementation of family-centred nursing almost a year ago at IDS. Now, she has a part-time employment as a postdoctoral researcher at Ersta Sköndal Bräcke University in Stockholm. With one foot still planted in Umeå University and one on the path ahead, Susanna believes this will suit her well.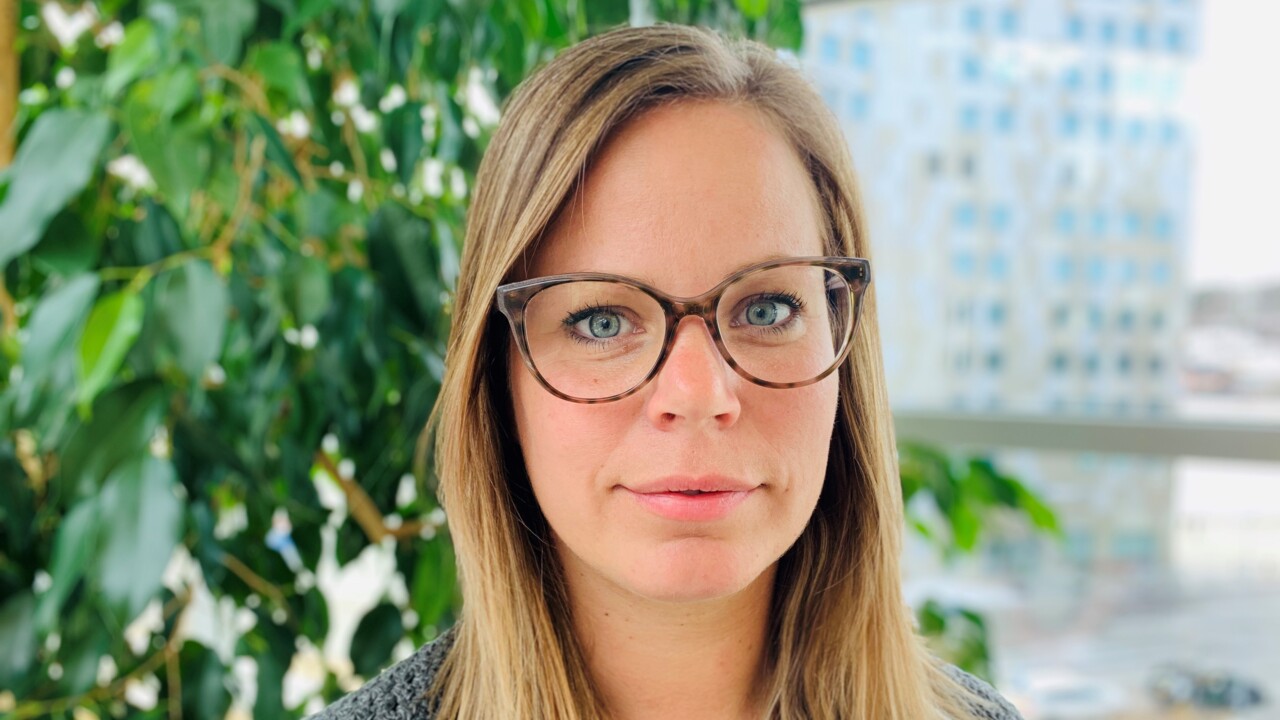 Susanna Pusa, alumni Industrial Doctoral School at Umeå university
Image
Annika Haga
How does it feel?
"It feels incredible! There are few postdoctoral positions in my chosen specialisation. My new position is 50 per cent of full time which means that I will remain in my old position as a lecturer at Umeå University in a part-time capacity. The idea was that I would be on site in Ersta, but due to the ongoing situation with Covid-19 communication and meetings have taken place digitally for the starting period of my new job, through different video chat tools.
What is the project about?
"The project is focused on developing, introducing, and evaluating a training initiative within palliative person-centred care. The focus is on changing working methods in care and nursing homes and I study the outcomes related to the quality of care focusing on the care professionals' attitudes, beliefs, and approaches. This means that much of this project can be seen as a continuation of what I was working on during my doctoral studies, which was to implement family-centred nursing.
Why did you choose a career within academia rather than entering the industry?
I really like working with collaboration between academia and society. After my thesis defence, barely a year ago, my goal has been to continue on that track; to continue implementation-related projects and research. I think that the research community needs to become better at finding ways to utilise research.
We often talk about the "third task" as something that is about informing and communicating research results to society, which is of course good. But I would argue that it is also about more than that. We should take it one step further and make further plans for introduction and integration with a clear plan, strategies, and awareness in order to further reduce the gap between research and practice. This is something which requires cooperation with a common objective and strategy.
What is the best thing about IDS?
"There is a lot that has been good about IDS, I wish all doctoral students had had the opportunity to be part of it. In addition to the collaboration that I have already mentioned, it has also meant that I have gained a wider perspective on research. We were an interdisciplinary group with nine doctoral students from different disciplines and research areas who were afforded the opportunity, over a four-year-period, to discuss and reflect on problems, conditions, and facilitating aspects that were connected and relevant to our projects in different ways. Seeing your own research area and those of others from new perspectives has been really developing.
During my years at IDS, I feel that we doctoral students became close with each other with a non-hierarchical group dynamic. Even though we have officially completed our participation in IDS we still keep in touch. For example, we are having a get together on Zoom today.
More information:
Read the previous press release on Susanna Pusa's thesis