Continuing her career in the waste handling field
NEWS After graduation from the Industrial Doctoral School two years ago, Mar Edo wanted to keep working on the waste management field but getting closer to the industry. Luckily, she found a position as a researcher at RISE (Research Institutes of Sweden) in Borås. She now works in projects aiming to minimize waste generation and improve waste handling for achieving an efficient use of the resources.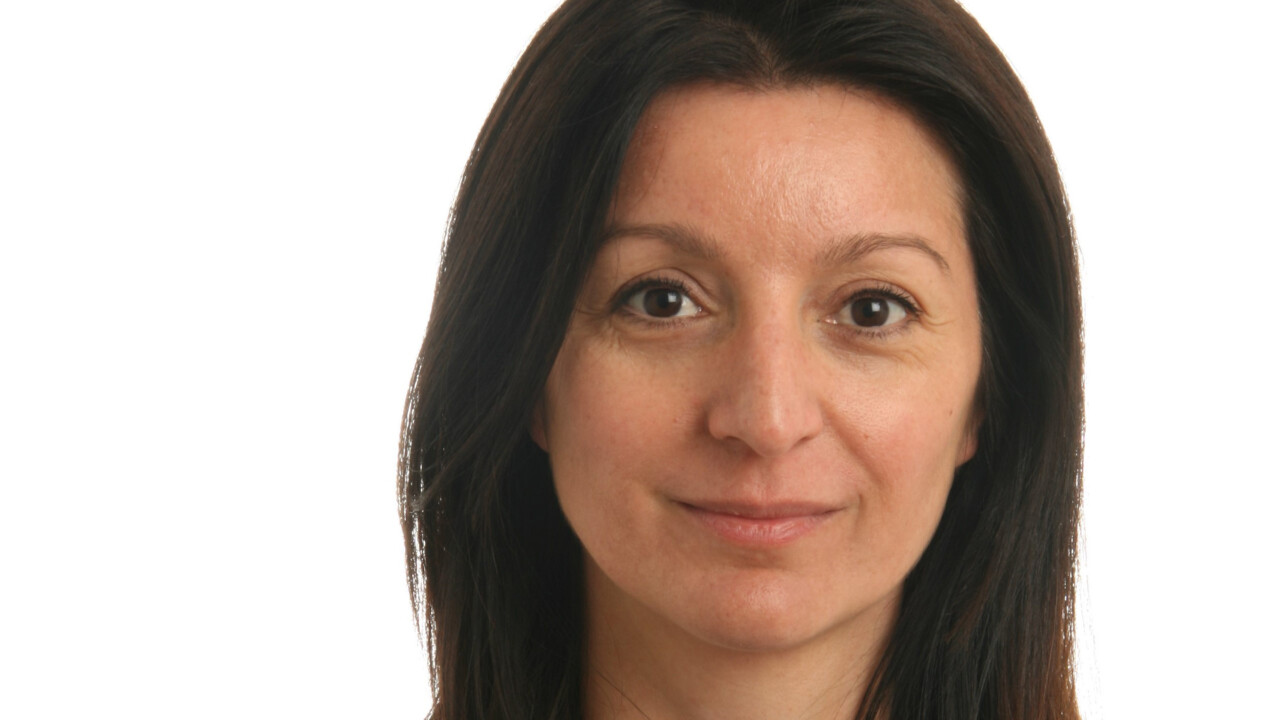 Mar Edo, alumni from the Industrial Doctoral School at Umeå University.
Image
Privat
Thus, Mar Edo is still into research but always in close collaboration with industry. All the projects she is involved with at RISE aim at supporting industry by finding new approaches to solve problems that they are facing and provide knowledge to ensure a sustainable development.
Her role changes depending on the project – sometimes she is a researcher, at other times a project leader. Daily work can vary a lot from organizing and attending meetings with colleagues and industrial partners where they discuss new ideas or on-going projects, to dig into data, write and read reports, participate in international networks or writing application to get funding for new projects.
From where comes your interest in chemistry and industry cooperation?
– I have no clue… I come from a three-generation shoemaker family, so neither research nor chemistry or waste handling was something I saw in my daily life when I was young. I guess I just found something that I find interesting and fun and I just followed in that direction. Waste handling has a huge impact on the environment, and it is correlated to so many social factors, which I have always found interesting.
I studied at the University of Alicante in Spain and graduated as a chemical engineer in 2009. If I am sincere, I never had in mind to become a researcher or pursue a doctoral education; my interest was to work in the industry. However, I soon realized that through research one could help industry to move forward, improve processes, reduce impact on the environment and improve people's life. That is what awaked me.
How did you hear about Industrial Doctoral School (IDS) and what made you apply for a PhD position?
– Back then, I had started my PhD education at the University of Alicante and I and my supervisor wanted to interact with an industrial partner, but it was difficult due to the economic crisis in Spain. The group I worked with in Alicante had a close collaboration with associate professor Stina Jansson's research group in the Department of Chemistry at Umeå University. It so happened that they were looking for a PhD student with my profile together with the Industrial Doctoral School, and I wanted a change in life while keep working on the waste handling field with an industrial approach. Therefore, I applied!
What was your thesis about?
– My research aimed at increasing the knowledge on the composition of different waste streams, how it can be modified and which effect it can have on the potential emissions generated when these waste are burnt to produce energy in the waste-to-energy plants in Sweden.
Is there something special that you value from the time with IDS?
– Doing a PhD makes one focus on a very specific problem, a tiny part of the scientific world, and I have always felt that one might run the risk of losing contact with the rest of world. What I most value from IDS is the opportunity to be part of a group of people that are facing the same challenges as you as PhD but at the same time all are coming from very different fields. This combination gives you the opportunity to open your mind, think outside of the box and start thinking that some of the problems we were trying to solve could in some way be connected.
Tell us a special memory from your time at IDS!
– Oh, there are many! Our trip to Pardubice to participate in the workshop within the E.I.D.S networks was a way to get to know other PhD students from Europe, but it also gave us the opportunity to get to know each other in our cohort better. Furthermore, we tried to find a project in which all of us could participate, and we celebrated our dissertations. Diana become a very close friend of mine and I even attended her wedding in Colombia. Ellis made a great effort to introduce me into the Swedish life which I really appreciate. Mattias and I share positivism and pintxos in Bilbao. Kristina always told a funny story to make me laugh and Daniel and Niklas played live music in my dissertation party, which made it super special! I am glad for all the things I have shared with my fellow PhD colleagues, and I still have contact with some of them.
Some facts about Mar Edo:
Age: 39
Current work position: Researcher at RISE (Research Institutes of Sweden) in Borås
Comes from: Spain
Family: A typical talkative Spanish family
Hobbies: embroidery, sauna + winter bath in lakes, yoga, meditation and tennis beginner.
Borås in three words: rain, calm, home
Like to do on a day off: walk in the forest followed by sauna and dip the a cold lake
At my bedside: "Modern-day Vikings. A practical guide to interacting with the Swedes" by Christina Johansson Robinowtiz and Lisa Werner Carr
Favourite TV serial: Bron
This I am doing in 5 years: strategic work in the waste management field
IDS in three words: An Extraordinary Experience