English edition of book on Theory of Social Work Practice
NEWS Professors Björn Blom and Stefan Morén at the Department of Social Work, Umeå University, have written a book that contains theory for social work practice that they have developed over several years of research together with professional social workers. The book presents theory that aims to describe and explain how social work functions.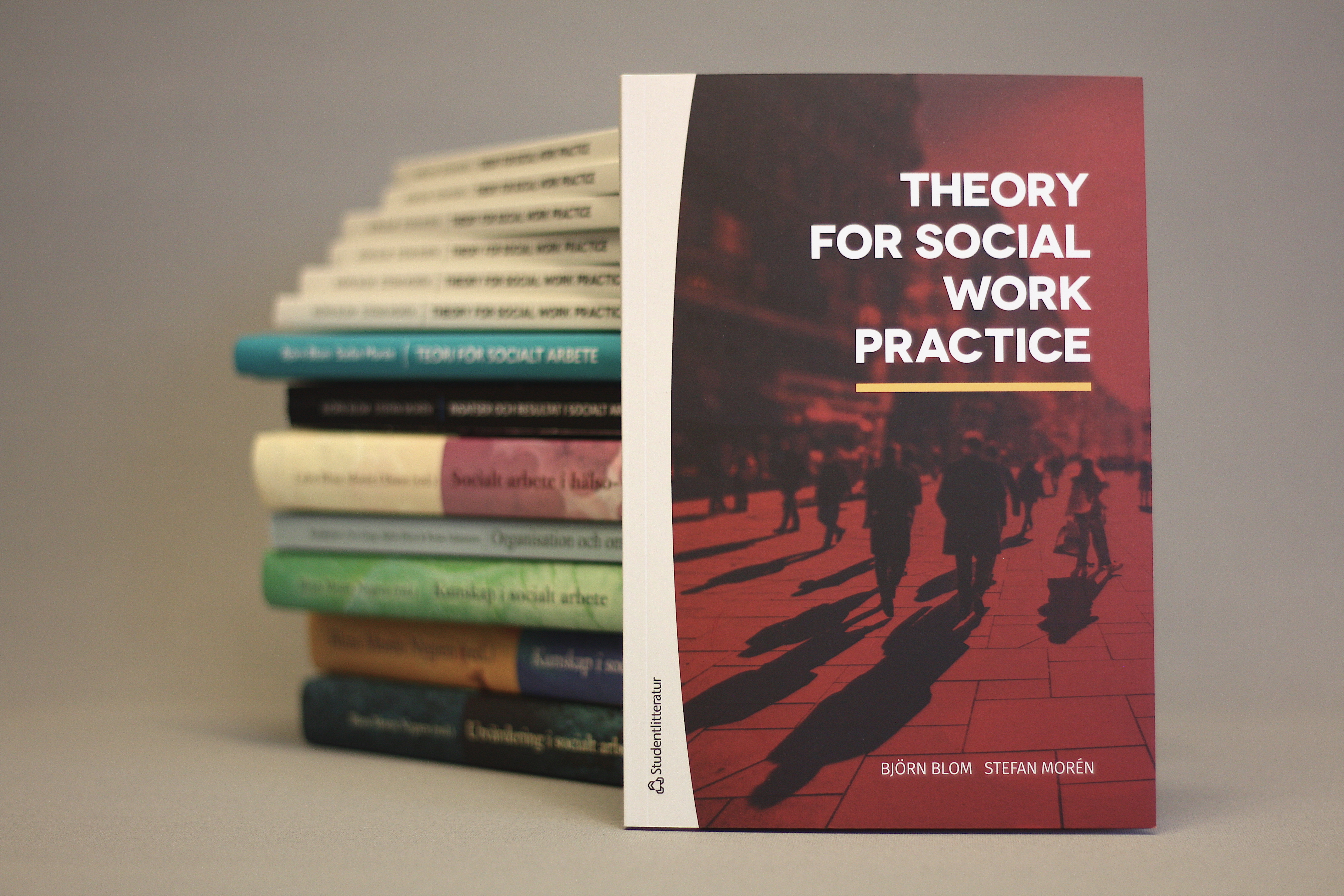 Theory for social work practice av Björn Blom och Stefan Morén
Photo
Ellinor Gustafsson
In Sweden as well as globally, theory development within the social work discipline is modest. Theories are usually imported from other social science and behavioral science disciplines.
- It is the first book of its kind that presents explanatory theory developed specifically from and for social work practice, says Björn Blom.
- We published a Swedish edition in 2015 that received a very good response, therefore we now publish a revised version in English in order to reach an international readership, continues Stefan Morén.
An explanatory theory
According to Stefan Morén, the book's basic question is how to explain the way results in social work arise as a result of social workers and clients' interventions, under certain contextual conditions.
- The theory is named CAIMeR, which means that it systematically and coherently considers contexts, actors, interventions, mechanisms and results. A central feature is the concept of generative mechanisms that can help analyze forces, or causes, that makes something happen in client work.
The book contains several theories
The book also describes a domain theory that explains how social workers' interventions are influenced by politics, administration and institutional conditions in society.
In addition to students and researchers, we hope that managers and professionals within social work practice will benefit from this book, says Björn Blom and Stefan Morén.