Published: 17 Apr, 2018
Master's student in Public Health is Global Swede 2018
NEWS Nora Nindi Arista, from Palembang Indonesia and a final term student of Master's in Public Health is nominated as Umeå University's Global Swede 2018. This recognition is a joint initiative between the Ministry of Foreign Affairs and the Swedish Institute with the aim of recognizing and highlighting international students' accomplishments in Sweden.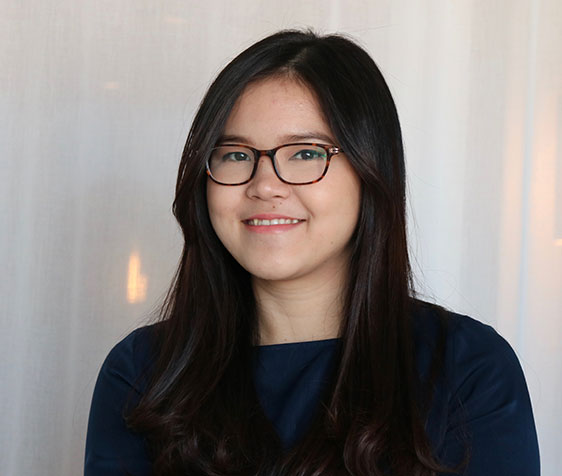 "I'm honored and grateful for this nomination. The last two years in Umeå have been extremely rewarding; I've had the opportunity to deeply explore issues in public health with talented group of classmates and engaged staff, and I look forward to continuing in my role as ambassador for Umeå", says Nora.
Apart from her academic studies Nora is involved in Swedish Network for International Health, a grassroots network of students of public health programs from Sweden, and actively participates in promoting Umeå and Umeå University.
"We have a diverse and accomplished group of international students, amongst whom Nora stands out. She is a great example of how to successfully integrate academic studies and personal interests at Umeå University. Nora is a wonderful ambassador for us and I congratulate her on this nomination", says Deputy Vice-Chancellor Heidi Hansson.
Nora will be presented with a diploma by the Minister for EU Affairs and Trade Ann Linde at a ceremony in Stockholm on 8 May.
For questions, please contact
Nora Nindi Arista
E-mail: noranindi@gmail.com
Wasif Ali, International OfficePhone: 090-786 95 87
E-mail: wasif.ali@umu.se
Editor: Sandra Åström