Published: 01 Jun, 2018
Record number of students at Graduation Ceremony
NEWS On Tuesday 29 May, graduating students of International Master's Programmes were honoured at the Graduation Ceremony. The event was organised for the fourth consecutive year, and this year, a record number – over 150 students – participated.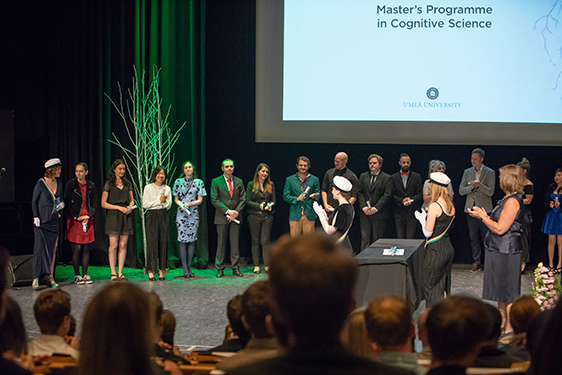 – The Graduation Ceremony is a way for the university to acknowledge the students and their achievements so we are very glad that so many attended this year, says Jessica Bergström Grahn at the International Office.
The 154 students, compared to last year's 116, were accompanied by close to 300 guests. The ceremony began with a music performance by Jakob Algesten, and thereafter Pro-Vice-Chancellor Katrine Riklund held a congratulatory speech and handed a Congratulatory Letter to each student.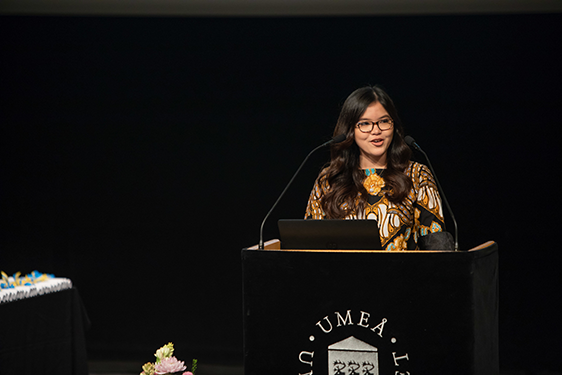 For the first time the ceremony included a speech by a student. Nora Nindi Arista, from Indonesia and a graduating student of the Master's Programme in Public Health, talked about to stop comparing yourself and your achievements to others. She was selected Umeå University's Global Swede 2018 – a recognition that aims to highlight international students' accomplishments in Sweden.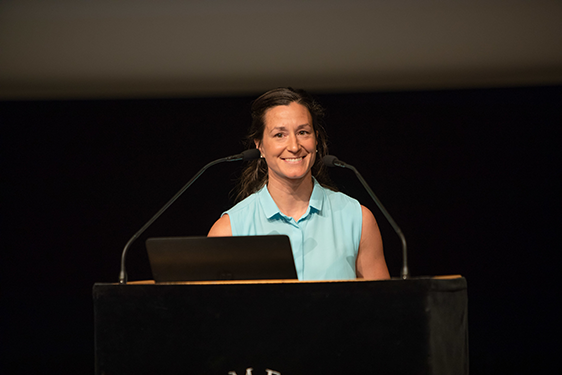 Johanna Davidsson was invited as alumna speaker. She is a nurse who has been awarded Female adventurer of the year (Årets kvinnliga äventyrare) in 2014 and 2016. On 15 November, 2016, she put on her skis at Hercules Inlet and skied to the South Pole which she reached on 24 December 2016. She is the fastest woman to ever ski that distance alone. Johanna talked about her journey, which put her to the test both physically and mentally, and urged the audience not to give up because something is difficult, but only if something is wrong.
The ceremony ended with mingle in Brashörnan where students and their guests also could get photographed.
For questions, please contact
Jessica Bergström GrahnPhone: 090-786 51 90 
E-mail: jessica.bergstrom.grahn@umu.se
Video clip from Graduation Ceremony
Photos of Graduation Ceremony
Photo Gallery of Graduation Ceremony 2018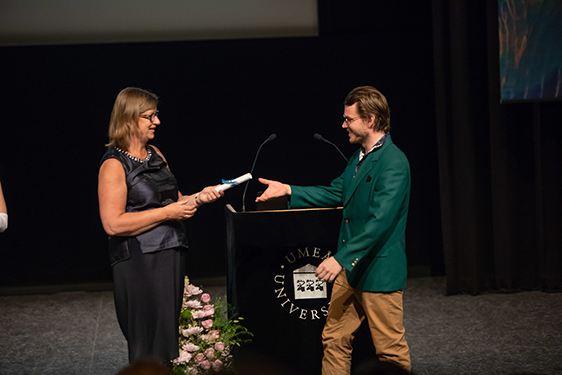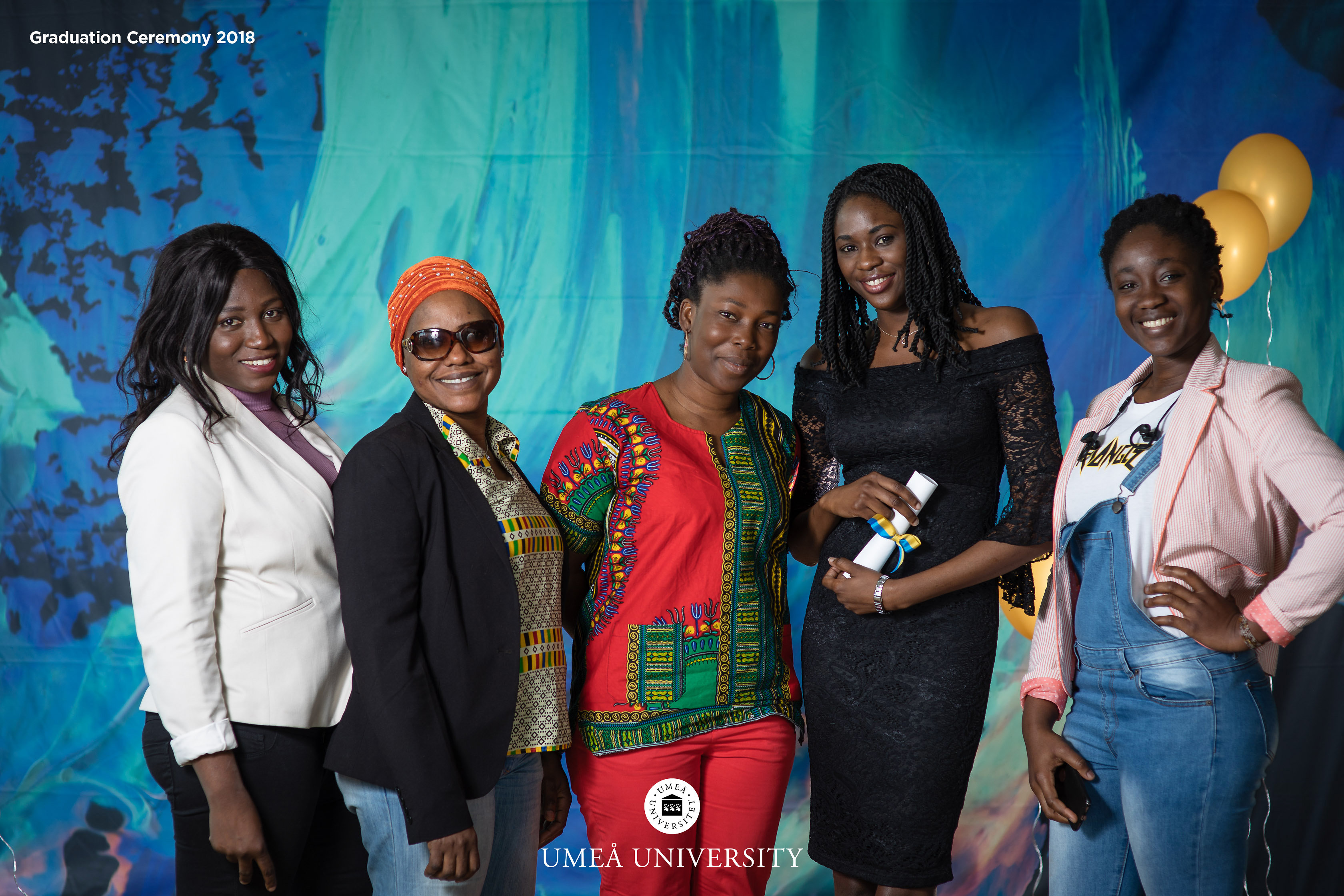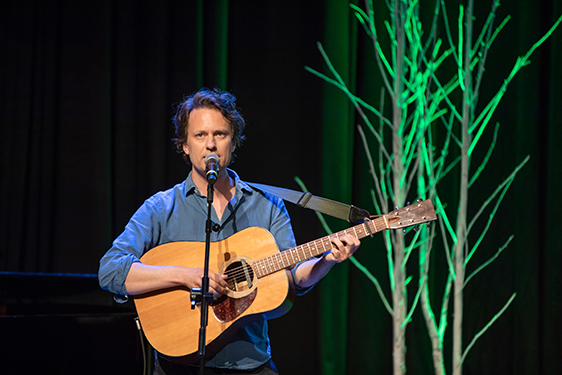 Editor: Sandra Åström