Researchers and tax administrators discussed co-operative compliance
NEWS On 22 May 2017, a FairTax workshop was held in London, to bring together academic researchers and tax administrators to discuss the development, evaluation and future prospects for co-operative compliance initiatives between large businesses and tax authorities.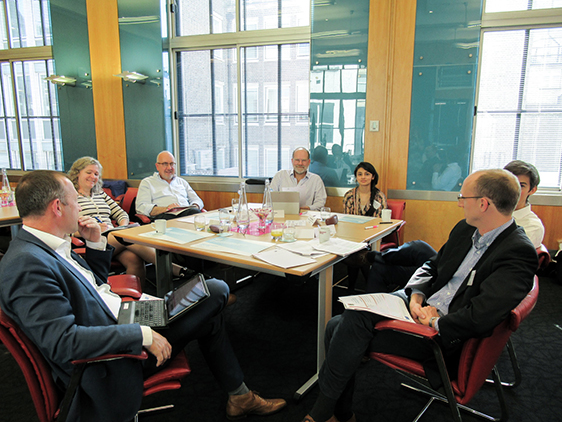 FairTax researchers, Emer Mulligan, Lotta Björklund Larsen, Benedicte Brøgger and Dennis de Widt, presented papers drawing on research in the US, Sweden, Norway, the Netherlands and the UK. They were joined by academic colleagues, also researching co-operative compliance in the UK, the Netherlands, Italy and Belgium. The participants included representatives from tax authorities in Finland, the Netherlands, Ireland and the UK, all of whom have responsibility for, and experience of the operation of cooperative compliance initiatives in their respective tax authorities.
Following the presentations, a lively discussion ensued around some important questions including:- When is co-operative compliance most beneficial, when should it not be used and what are the alternatives?- Which taxpayers should participate and what level of guidance and certainty should they expect from the process?
- How can we evaluate the success of co-operative compliance initiatives and how should tax authorities be held accountable for them?
"The future of cooperative compliance initiatives is far from certain. In most jurisdictions where they are in place in one form or another, questions are being asked about their benefits and costs. There are no easy answers and while it is possible to aspire to increasing commonality in approach across tax jurisdictions, this seems unlikely in the short to medium term as countries grapple with multiple demands on tax administrations flowing from heightened sensitivities around tax collection processes, including tackling base erosion and profit shifting." said professor Lynne Oats, University of Exeter and FairTax, one of the organisers of the event.
Editor: Elin Andersson