Several spin-off companies take part in international AI conference
NEWS Several research companies from Umeå University based on technology for artificial intelligence have been selected for the international Sweden Innovation Days.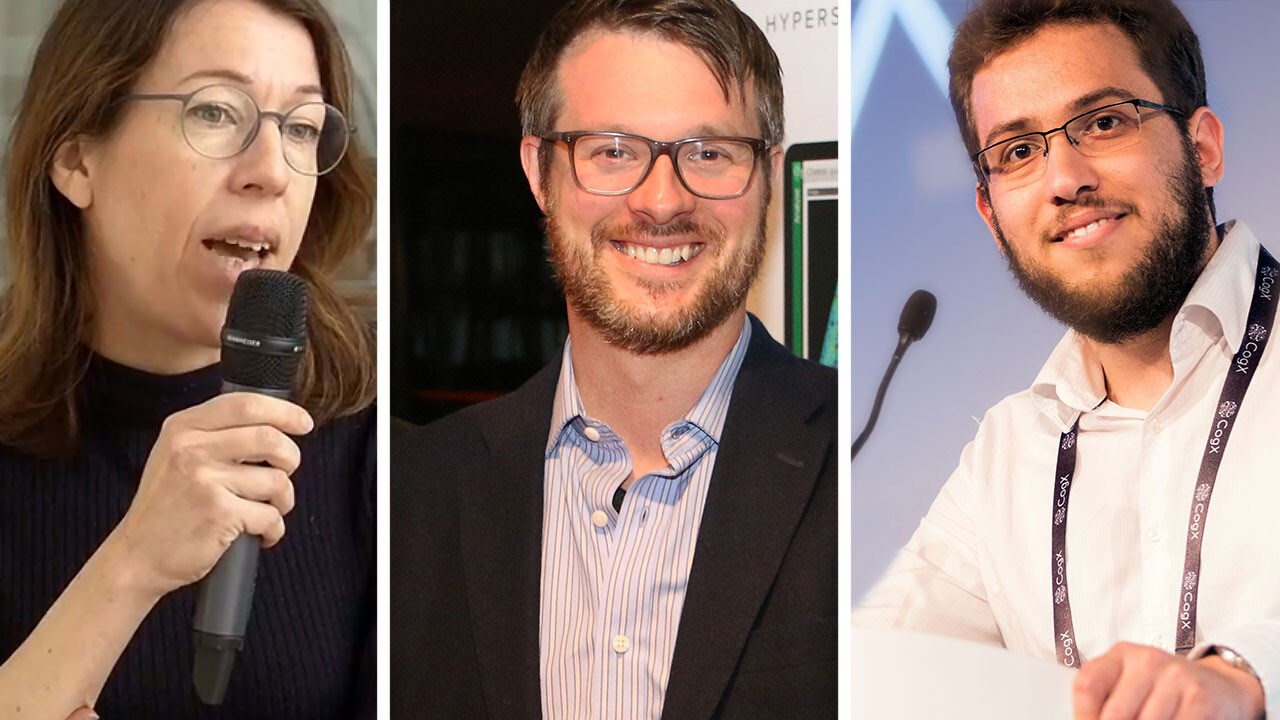 Johanna Björklund (Codemill and Adlede), Andreas Vidman (Prediktera) and Andreas Theodorou (VeRAI) are all co-founders of spin-offs from research at Umeå University.
Image
Mikael Hansson
A total of more than 200 startups from around the world will participate in the online conference Sweden Innovation Days. The big deal for the companies is an opportunity to meet important investors and global companies. Over 2,800 participants from Sweden, Brazil, Canada, France, Germany, India, Israel, Japan, South Korea and the United States participate.
"Sweden Innovation Days is a fantastic initiative to help companies scale up and grow, and the event has become a global issue," says Maria Olofsson, Operations Manager at Uminova Innovation, an incubator affiliated with Umeå University.
The goal for the spin-off companies from Umeå University and the other 200 AI startups is to find new customers, partners and investors during the three eventful days. Spin-offs from the university are founded by researchers, teachers or students who take their results further into a commercial business, for example as a startup company.
Spin-off companies from Umeå University that participate in Sweden Innovation Days are ShimmerCat, Elastisys, Nesta, Adlede, Prediktera, Algoryx, Codemill, VeRAI and C-Phrase.
Finding investors
Johanna Björklund is a research leader at the Department of Computing Science, Umeå University, and co-founder of the success story Codemill, which enables AI in video production. She is also one of the key drivers in the Adlede team that develops a solution for positive and effective matches in advertising. The company also includes, among many others, Mona Forsman, who has an exam from SLU and is a former student at the departments of Applied Physics and Electronics, and Computing Science. CEO at Codemill is Richard Lönneborg, who also is an alumni from the Department of Computing Science.
"At previous events, we have found new investors. It is also very good for recruitment and partnerships. This can often lead to unexpected collaborations," says Björklund.
Research in AI
Another research company participating in the conference is C-Phrase Technologies, also affiliated with Computing Science, under the leadership of Associate Professor Michael Minock. C-Phrase lets users search and update databases using natural language (e.g. English or Swedish). It is based on Michael Minock's earlier research on databases, AI and natural language processing.
"Sweden Innovation Days is a great opportunity to hear directly from companies about what they really need. Such conversations help guide development toward solutions that solve real problems. I would like for these companies to evaluate C-Phrase over their in-house databases. And then after evaluation, I would like to see them deploy it in their production environments," Michael Minock says.
In order to find the right match, analyzes have been made prior to the conference of the needs of all registered large companies and the technology solutions that the several hundred national and international startups can offer.
"We have world-leading industries that need to come out globally and find new skills. We see that AI research at Umeå University results in many exciting companies. We must be proactive and help them enter the market," says Maria Olofsson.