Artificial Intelligence at Umeå University
At Umeå University, Artificial Intelligence has been a scientific field since the 1970's. For the next ten years, our aim is to substantially expand AI research and education across all faculties and subjects.
Artificial intelligence (AI) is intelligence demonstrated by machines, in contrast to the natural intelligence displayed by humans and other animals. It is sometimes called machine intelligence.
A major AI effort
In order to provide students, partners and society with the knowledge that will be needed in the future, Umeå University is putting a long-term strategic stake on AI research and education.
Together with research environments at other Swedish universities and institutions, and with substantial support from national funding agencies, the goal is to push Sweden into an internationally leading position in Artificial Intelligence.
AI Research at Umeå University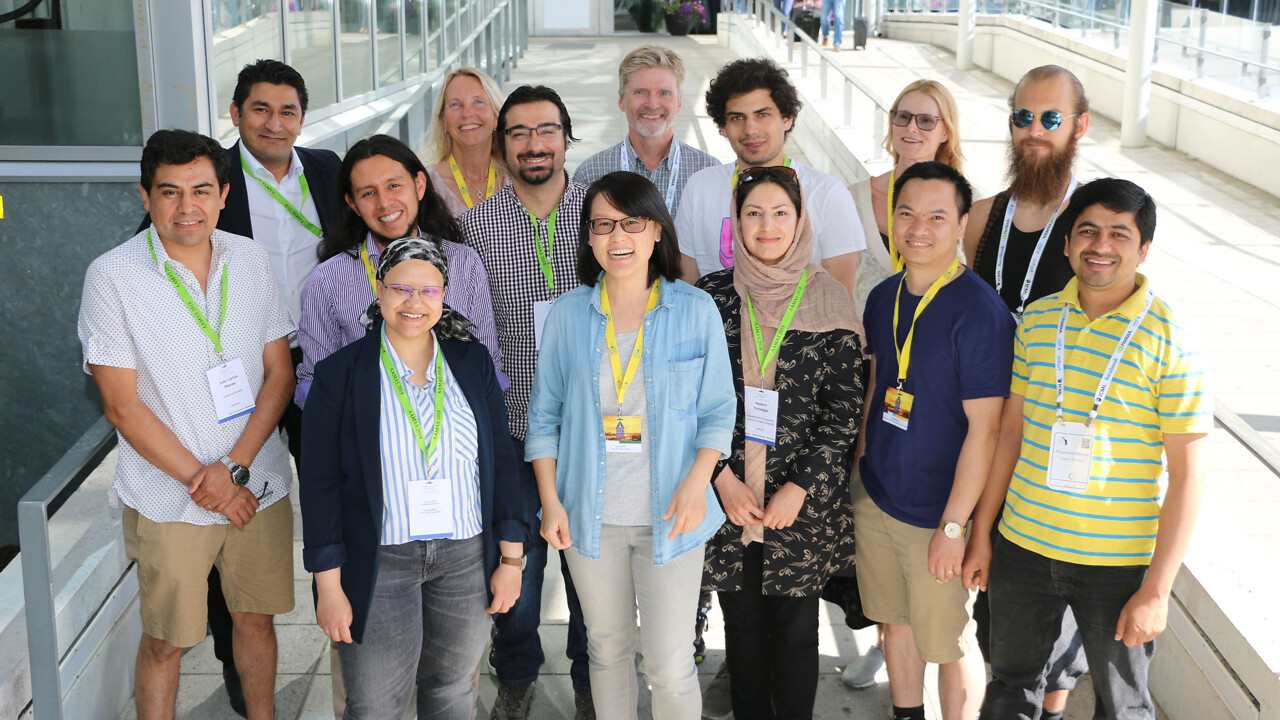 AI research at Umeå University ranges from fundamental theory and methodology development of new AI, to applied AI research in wide range of areas.
Our fundamental AI research spans areas such as:
Knowledge representation
Automated reasoning and decision making
Machine learning
Computer vision
Natural language processing
Multi-agent systems
Applied AI research at Umeå university spans areas such as life sciences, robotics – and wherever humans need to interact and collaborate with intelligent autonomous systems.
As the societal impact of AI is growing at an accelerating rate, Umeå University has mobilised a dedicated effort on building an internationally leading research environment on social and ethical AI.
Expanding the AI network
Umeå University builds its effort on its strong interdisciplinary tradition and close collaborations with society.
The UmeAI and AI@UmU initiatives build an expanding network of researchers, teachers, students and professionals who want to learn, discuss and collaborate around AI-related issues. Network activities include seminars, panel discussions and courses.
National and International programs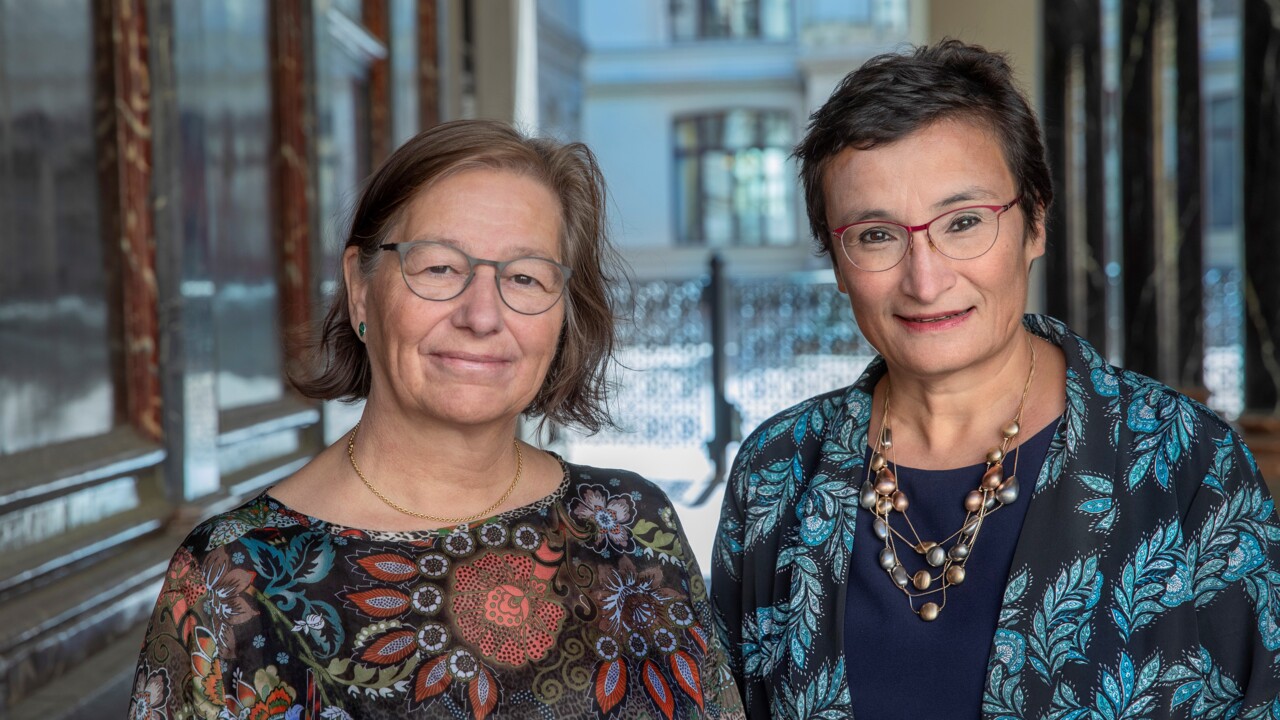 Kerstin Sahlin, Uppsala University, chair of the WASP-HS Board of Directors. Virginia Dignum, Umeå University, scientific director of WASP-HS.
Image
Wallenbergstiftelserna/Magnus Bergström
Umeå University is one of five member universities in the largest research program ever funded by a private foundation, the Wallenberg AI, Autonomous Systems and Software Programme (WASP).
Umeå University is hosting the national programme WASP-HS, which aims to strengthen research on AI and autonomous systems from societal and humanities perspectives.
Umeå University is also one of seven universities participating in the governmental effort AI Competence for Sweden. The aim of this initiative is to strengthen Sweden's competencies and competitiveness in AI, but also to promote lifelong learning. The participating institutions are building a national collaboration platform for applied research and education across universities.
More national and international programmes and projects are listed below.
Research programs
National
Wallenberg AI, Autonomous Systems and Software Program (WASP)
Wallenberg AI, Autonomous Systems and Software Program – Humanities and Society (WASP-HS)
European
Humane AI - Human-centered Artificial Intelligence
Socrates - Social Cognitive Robotics in the European Society
Education Courses and Programs on AI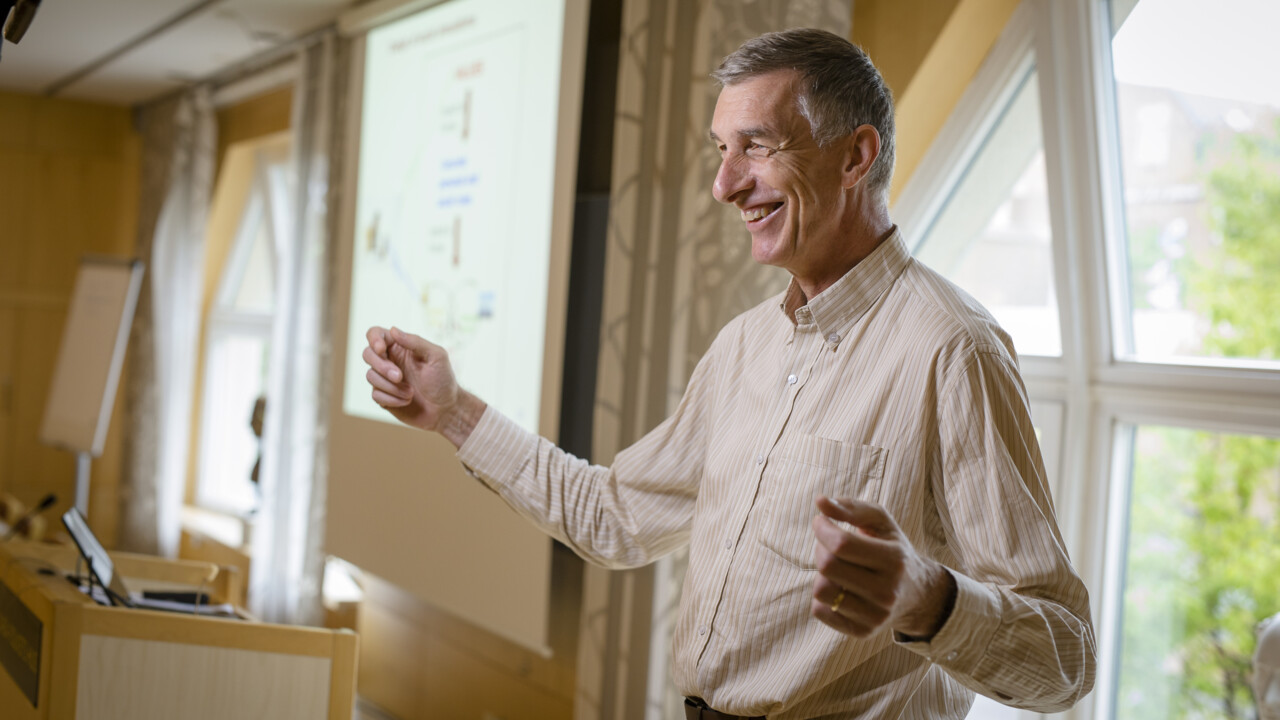 Frank Dignum, professor at the Department of Computing Science.
Image
Mattias Pettersson
As Artificial Intelligence is becoming integral to more and more academic disciplines, the understanding and application of AI technologies is also becoming part of the required skill set for more and more professionals in a growing number of industries and sectors.
As a consequence, basic education in different fields are currently being developed to integrate AI.
A new master's programme on AI is being launched with start 2020. Umeå University is offering number of AI and Machine Learning courses on undergraduate level as part of different education programmes. We are also giving skills development courses for professionals in industry and public organisations.
AI courses and programs on undergraduate and advanced level
Artificial Intelligence in Cognitive Science (7,5 Credits, Bacherlor's Level)
Deep Learning - metoder och tillämpningar (Ges på svenska, 7,5 Credits, Bacherlor's Level)
Fundamentals of Artificial Intelligence (7,5 Credits, Bacherlor's Level)
Artificial Intelligence - Methods and Applications (7,5 Credits, Master's Level)
Convolutional Neural Networks with Applications in Medical Image Analysis (7,5 Credits, Master's Level)
Design of interactive intelligent environments (7,5 Credits, Master's Level)
Human Robot Interaction (7,5 Credits, Master's Level)
Interactivity in smart environments (7,5 Credits, Master's Level)
Machine learning (7,5 Credits, Master's Level)
Project course in Machine Vision (7,5 Credits, Master's Level)
Theoretical Perspectives in Cognitive Science (7,5 Credits, Master's Level)
Trends in interactive intelligent environments (7,5 Credits, Master's Level)
AI courses for industry and organizations
Introduction to AI for Industry (3 ECT Credits)
Answer Set Programming (ASP) for industry (3 ECT Credits)
ELSEC - Ethical, Legal, Social, Economic and Cultural Aspects on AI (2 ECT Credits)