NEWS Bildmuseet presents a project by Zeina Maasri, an exhibition of political posters of the Lebanese civil war 1975-1990. It tells about the war and provides at the same time an insight into Arab visual culture.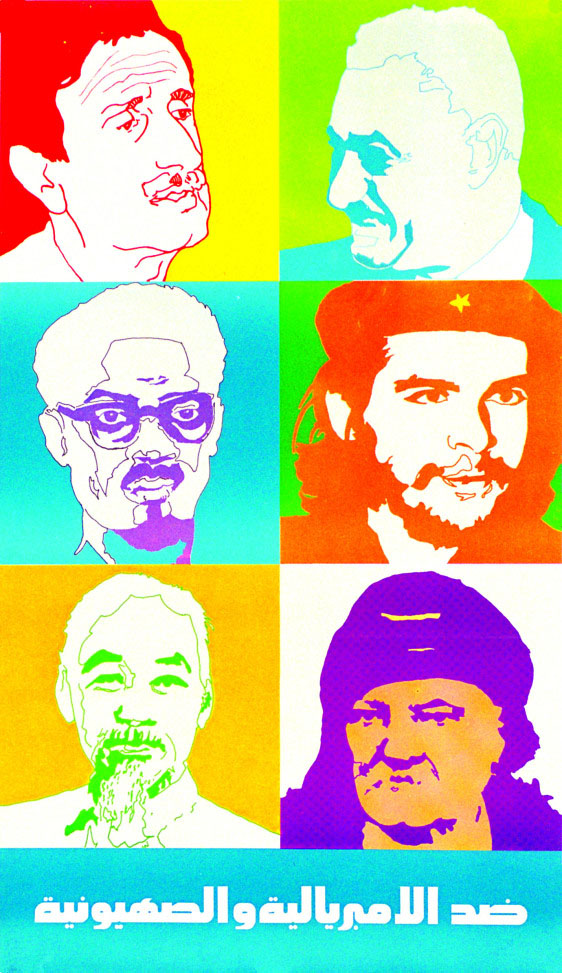 Signs of Conflict traces the deployment of political discourse in visual culture characteristic of Lebanon's wartime conflict(s). The project examines the political posters that were produced by various factions, political parties and movements in Lebanon between 1975 and 1990. It is premised upon the idea that the posters unfold the narratives of the prevailing political conflicts while providing insights onto modern Arab visual culture. Lebanon's civil war is a complex case where local socio-economic and sectarian struggles, linked with regional politics, characterized political discourses and distinguished the numerous warring factions. That, in turn, materialized in the production of an equally complex plethora of political posters, with diverse iconography and conflicting significations, as well as distinct aesthetic practices.
The poster-illustrated chart provides chronologies of the war from 1975 to 1990, supported with essential information on the major warring factions. The chart proceeds on two axes, horizontally with a year-by-year unfolding of benchmark events, and vertically across the various political parties. It thus produces a multi-layered chronology of the conflict showing political posters as symbolic sites of a complex discursive struggle.
Signs of Conflict is based on a published study by Zeina Maasri titled Off the Wall. Political Posters of the Lebanese Civil War (London: I.B.Tauris, 2009).
For more information
Cecilia Andersson, Curator Bildmuseetcecilia.andersson@bildmuseet.umu.se
+46 90 786 6684
Editor: Helena Vejbrink