Tomas Lindehell receives pedagogical prize
NEWS Umeå Institute of Design, UID, lecturer Tomas Lindehell recieves this years' pedagogical prize and 25,000 SEK from the Faculty of Science and Technology at Umeå University.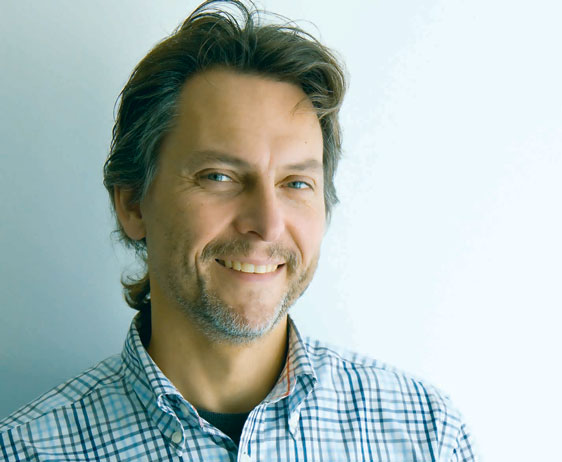 A quote from the prize jury's motivation: "Tomas Lindehell has an outstanding talent in connecting with all students, regardless of their level of education or prior knowledge. He pays attention to the students' unique needs and potential, still keeping the benefits of group processes. He is open to new educational practices and solutions, and enables the students participate as co-creators in the learning process."
Tomas Lindehell has developed the methods of teaching and support in different programs for 3D modelling, such as Autodesk Alias and SolidWorks, to form a course that connects central parts of the education in industrial design and adapts it to industrial design rather than engineering. He combines traditional tools like sketching by hand and modern tools like laser scanning to visualize the processes between digital and 3D creation. Tomas Lindehell's method is a link between the workshop education and the education in design processes. He teaches both basic and master courses.
Tomas Lindehell (born 1964) was raised in Umeå. He has a Master of Science degree in mechanical engineering from KTH, the Royal Institute of Technology in Stockholm, Sweden. He has worked with construction and development at Valmet Logging in Umeå (now Komatsu Forest) and at the computer consultant company UDK. He is a lecturer at UID since 2000.
For further information, please contact:
Tomas Lindehell, Lecturer at UIDTelefon: +46 90 786 93 61

E-mail: tomas.lindehell@dh.umu.se

High resolution photograph of Tomas Lindehell
Editor: Ingrid Söderbergh