Workshop on energy-efficient renovation of buildings
NEWS Umeå University, together with partners from Finland and Norway, investigates the possibility of establishing a renovation center in northern Scandinavia. The purpose of the project is to facilitate sharing of knowledge about energy-efficient renovation and to increase the competence to carry out energy-efficient renovations in the region. At Umeå University, a workshop will be organized on January 23, where speakers will lecture on various aspects of energy efficient renovation.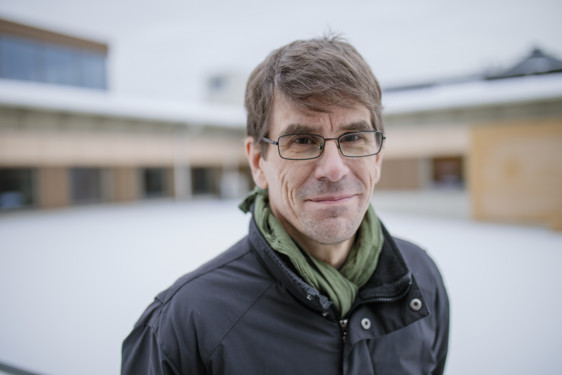 Professor Thomas Olofsson is coordinating the workshop. Photo: Mattias Pettersson
When renovating buildings, it is important to review the possibilities of energy efficiency at the same time. There is good potential to reduce energy consumption and thus also the energy cost.
The topics at the half-day conference at Sliperiet include planning methods for and choice of measures that are economically viable, the importance of holistic approaches to renovation and lessons learned from an energy efficient renovation project in Ålidhem.
"Sharing of experience and best practice of renovation and energy efficiency is an important part of the project. Regarding the importance of the renovation center, we consider it important that for the region covering northern Scandinavia, catch specific challenges, share experiences and develop new knowledge on energy efficient renovation, "says Thomas Olofsson, professor at the department of applied physics and electronics at Umeå University and coordinator for the workshop.
Nordic Renovation Center is a project funded by the EU within the Interreg Botnia-Atlantica programme.
About the workshop:
Time: January 23, 8:30-12:30
Place: Sliperiet, Umeå University Arts campus
For more information, please contact:
Thomas Olofsson, Department of applied physics and electronics at Umeå UniversityPhone: +46(0)70-340 64 21
Email: thomas.olofsson@umu.se
Editor: Ingrid Söderbergh