Large research programmes
Umeå University's applied AI research spans areas such as life science and robotics, as well as all conceivable areas where people need to interact and collaborate with intelligent autonomous systems. As AI becomes increasingly important and multifaceted in our society, Umeå University has initiated a targeted goal in building a world-leading research environment in social and ethical AI.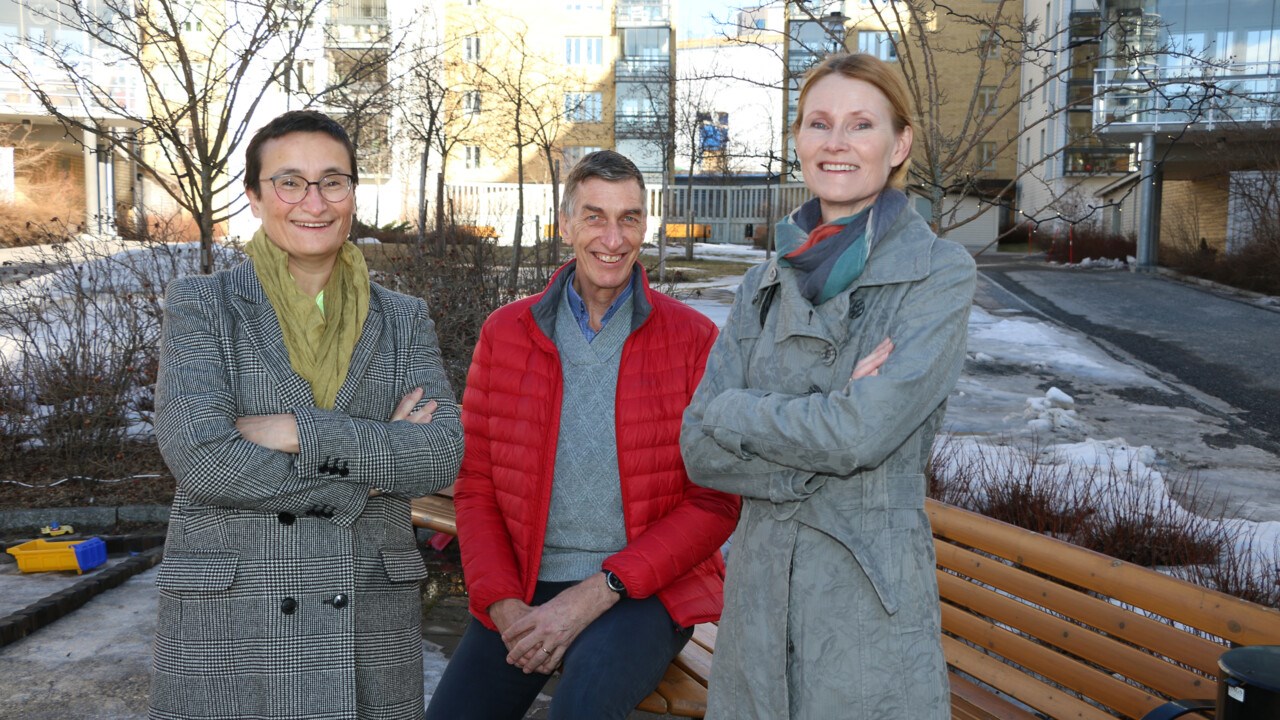 AI reserachers: Virginia Dignum, Frank Dignum and Helena Lindgren, alla professorers at the Department of Computing Science.
Image
Mikael Hansson
Umeå University has a long tradition in artificial intelligence (AI). It started in the 1970s with Professor Lars-Erik Janlert focussing on Knowledge Representation. In the early 1980s he formed the Swedish AI Society together with other Swedish researchers.
Research and education in AI-related topics are conducted in collaboration with research groups in a range of different application domains, as well as with industry and organisations in society. The university's AI researchers and doctoral students often work in various national and European research programs and projects.
National research programmes
WASP
Umeå University is one of the member universities in the largest research program ever funded by a private foundation, The Wallenberg AI, Autonomous Systems and Software Programme (WASP).

The WASP program is funded by Knut and Alice Wallenberg Foundation and the total budget is 5.5 billion SEK during the years 2015-2029. The program is dedicated to significantly strengthen the competence in AI, autonomous systems and underlying software methodology and technology in Sweden – for the benefit of Swedish industry.
The Wallenberg AI, Autonomous Systems and Software Programme (WASP)
WASP-HS
Umeå University is hosting the national programme The Wallenberg AI, Autonomous Systems and Software Program – Humanities and Society (WASP-HS).

The program aims to strengthen research on AI and autonomous systems from societal and humanities perspectives. The Wallenberg Foundations are investing up to SEK 660 million in the WASP-HS research program. The WASP-HS program is planned to run 2019–2028.
The Wallenberg AI, Autonomous Systems and Software Program – Humanities and Society (WASP-HS)
European reserach programmes and projects
Humane AI - Human-centered Artificial Intelligence
Socrates - Social Cognitive Robotics in the European Society