Equal conditions in Sweden's largest popular movement - success factors for increased inclusion in the field of sport
Research project The Swedish Sports Confederation is going to perform a large organizational change, which involves closing down the Parasports Federation and include athletes with disabilities in the existing special sports federations. This change raises new demands for resource allocation, participation and availability.
Through qualitative and quantitative data collection methods the project investigates, on individual, group and organizational levels, opportunities, obstacles and barriers for a change process towards equal conditions.
Head of project
Project overview
Project period:
2019-03-07
–
2020-12-31
Research subject
Pedagogy
Project members

Professor

Associate professor

Associate professor

External project members
Project description
With 3.2 million members in 20,000 non-profit organizations the Swedish Sports Confederation is the country's largest popular movement. Although almost all people are at some time in their lives members of a sports federation, relatively few children with disabilities take regularly part in some form of sport. As regards power and influence few people with disabilities are found in leading positions in sport and in society at large.
The Parasports Federation administers sport for persons with disabilities, visual impairments and mental retardation. A previous investigation aimed at identifying preconditions for cooperation and future movement and inclusion of sports from the Parasports Federation to the Special Sports Federations showed that positive effects of inclusion would chiefly involve increased availability of specialist competence, increased development of athletes and coaches and increased cooperation in competitions and training. Feared negative effects were that athletes with disabilities would be given low priority and that financial resources in the form of support from the Swedish Sports Confederation as well as important specialist knowledge of disabilities would be lost.
Thereby this research project contributes important knowledge of equality in living conditions and participation in society in accordance with the United Nations' convention about rights for persons with disabilities.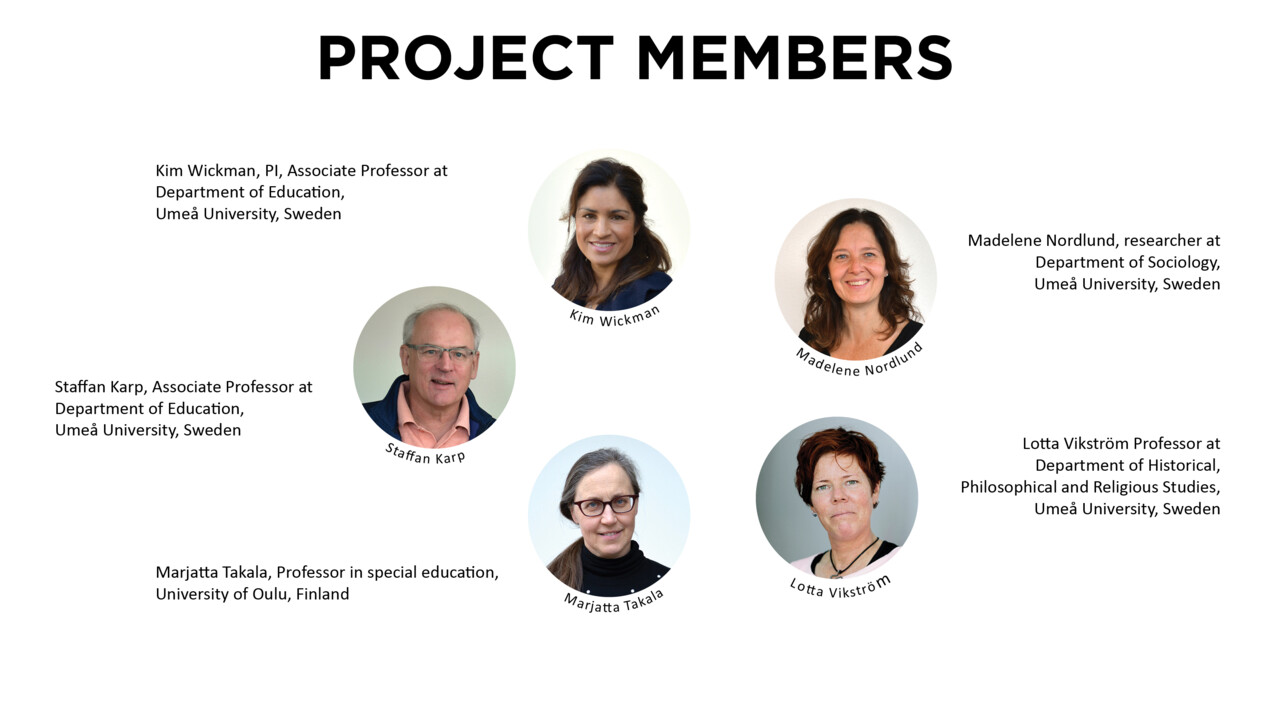 Project members
Photo
Ulrika Sahlén