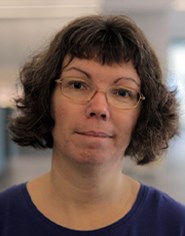 Annika Norlund Shaswar
I am a senior lecturer in Language didactics, teacher educator and research leader of Litum. My research centers on second language development, multilingualism and literacy.
Works at
A, Humanisthuset, korridor HF2
Umeå universitet, 901 87 Umeå
I have researched the literacy practices of students studying Swedish for immigrants (SFI). In my Ph d thesis (Norlund Shaswar 2014) I researched connections between literacy practices in everyday life and in SFI-education of five Kurdish SFI-students. I am also interested in action research and the use of digital technologies in education. In two studies I have studied digital and multilingual literacy practices of sfi-students and how these practices can be used as resources for development of education.
2015-2018 I participated in the project Reading and writing interventions that was financed by Litum. We performed two intervention studied focusing on genre pedagogical models in order to research how these models supported students reading and writing development.