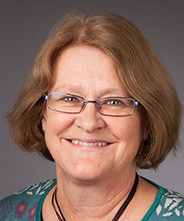 Katarina Eckerberg
Katarina Eckerberg is professor in political science. Her expertise comprises environmental, climate and natural resource policy and politics at global, national and local level.
Works at
Samhällsvetarhuset, plan 5, Umeå universitet, A5 56 37
Umeå universitet, 901 87 Umeå
Current research projects include European forest policy, forest water collaboration, voluntary protection of forests, and evaluation of innovation support in agriculture. Newly finalised research consists of collaborative governance in the Swedish mountains, evaluation of the Swedish local nature protection programme and of the Bothnian Bay Water Councils, and ecological restoration in policy and practice. Her publications are also on ResearchGate. She now supervises one PhD student. A complete CV is available here. Her ongoing scientific and societal appointments are:
Member of Swedish Government's Climate Policy Council from Jan 2018.
Member of the KSLA committee on Climate and Land Use towards 2030, 2017-2019.
Member of the Steering Board of Research Centre at Oslo Metropolitan University (OsloMET) 2019-
Member of Scientific Advisory Board of Sustainable Places, Cardiff University, from 2011.
Member of the Swedish Royal Academy of Agriculture and Forestry from 2005.
Member of the Editorial Boards of Forest Policy and Economics and Local Environment.