The Event
UID23 | Design Talks & Degree Show celebrated the singular visions created by our standout students. On May 30-31, we rolled out the red carpet for our global UID family.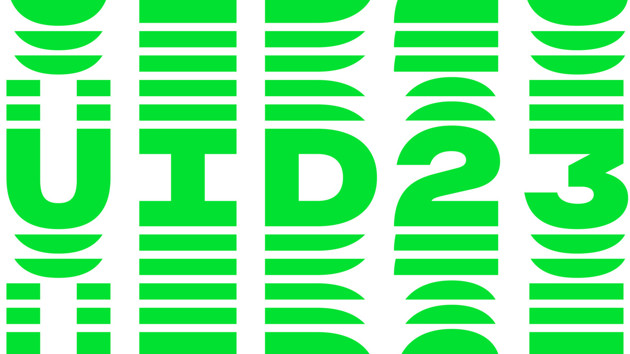 Image
Umeå Institute of Design
---
This year's theme – VIBRANCE – was spawned by the graduates themselves, referring to the return of a bustling and buzzing campus. A post-pandemic boost of energy has rekindled the collaborative spirit that is UID, leading to further interconnectedness between students, programmes and external collaborators. With vibrant minds and eyes firmly fixed on the horizon, our graduating students made waves during UID23, intent on driving positive change through design.
Students from our master's and bachelor's programmes showcased their unique talents via live on-stage talks as well as through models and prototypes at the exhibition. The MFA programmes in product-, interaction-, and transportation design, and the BFA programme in industrial design were all represented at UID23.
The online audience, was offered a live broadcast and a generous digital gallery with 30+ innovative grad projects. At UID23, guests from near and were treated to an exclusive insight into each student's journey as they reveal their final design concepts.
Companies at UID23
---
ABB, Sweden
Nokia, Finland
Doberman, Sweden
Ford, Germany
NoaIgnite, Norway
Propeller, Sweden
Designit, Norway
BMW / DesignWorks, Germany
Daresay, Sweden
Link Design, Finland
Kivra, Sweden
Laerdal Medical, Norway
RISE, Sweden
Stokke, Norway
Coloplast, Denmark
Zeekr - Geely Design, Sweden
McKinsey & Company, Sweden
Spark Reply, Germany
Berge Consulting, Sweden
Topia Design, Sweden
Agile Robots, Germany
Above Agency, Sweden
Knightec, Sweden
Afry, Sweden
BMW Group, Germany
Hultafors Group AB, Sweden
Cliff Design, Sweden
Myra, Sweden
Round Feather, The Netherlands
Paypal, Sweden
Convatec, Denmark
Jabra, Denmark
Huawei, Sweden
Rotho Kunststoff, Switzerland
Noto Design, Germany
Hyundai, Germany
LEGO Group, Denmark
Thule, Sweden
Accenture Song (Fjord), Sweden
Iveco, Italy
Ericsson, Sweden
Jaguar | Land Rover, United Kingdom
Latest update: 2023-06-01