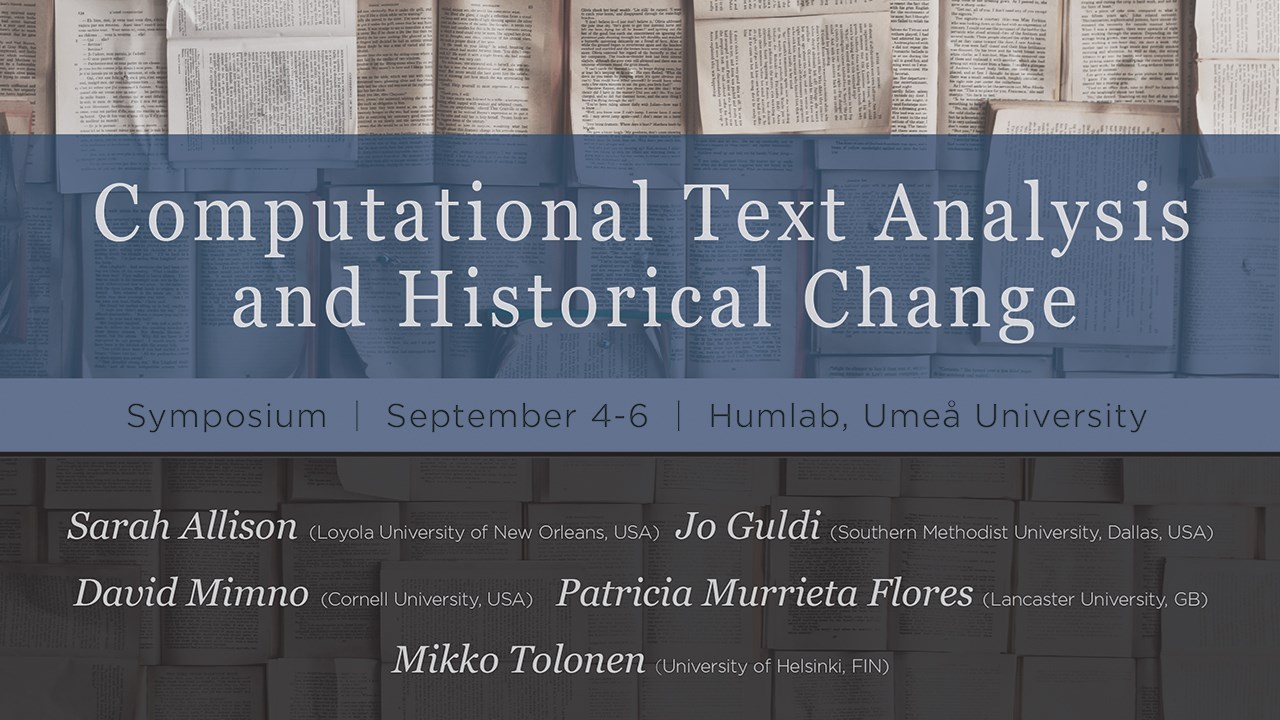 Symposium: Computational Text Analysis and Historical Change
Fredag 6 september, 2019
kl. 09:00 - 12:00
Humlab, Samhällsvetarhuset under UB
Welcome to the symposium "Computational Text Analysis and Historical Change" on September 4–6 at Humlab – the center for digital humanities at Umeå University (Sweden).
The starting point of this interdisciplinary event is as follows: Considering the possibility to process large amounts of text data through methods as probabilistic topic models or word embeddings, how can historical transformations of culture and society be empirically measured in novel ways?
This single question engage scholars from various field within and outside the humanities. Hence, this three-days symposium will deliver six keynote presentations and other talks by leading scholars from different disciplines who share an interest in digital text analysis.
Keynotes:
Sarah Allison (Loyloa University)
Jo Guldi (Southern Methodist University)
David Mimno (Cornell University)
Patricia Murrieta Flores (Lancaster University)
Mikko Tolonen (University of Helsinki)
This symposium is funded by Riksbankens Jubileumsfond and Humlab. The symposium sponsors dinner for both speakers and attending audience. More information about the event will follow. If you wish to attend to the symposium, or if you have any questions regarding the event, please contact Erik Edoff or Fredrik Norén.
Symposium Program