NYHET Charles Ess, a leading internet researcher and professor at University of Oslo, is visiting DIGSUM and Humlab and will give a seminar entitled "Digital love and sex? What sexbots may teach us about the virtues of being human".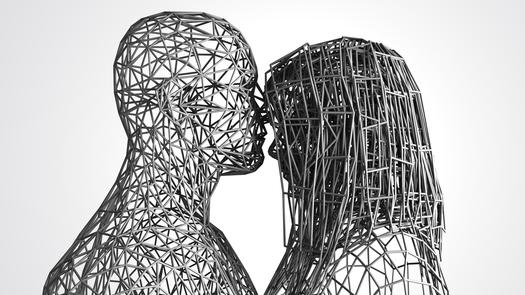 Social robots, including carebots such as Paro and Kaspar, are increasingly part of our everyday world: simultaneously, robotics and AI more broadly continue to develop rapidly. But while sexbots of any real sophistication beyond contemporary "love dolls" are likely decades away, they have played central roles in science fiction from Fritz Lang's Metropolis (1927) through the robot Ava in Ex Machina (2015). And one contemporary enthusiast (David Levy) promises that by 2050, sex bots will be sufficiently sophisticated as offer not only "great sex, 24/7," but also emotional engagements sufficient to inspire us to fall in love and desire to marry these devices.
Ess takes Levy's claims as the serious occasion to explore love and sexuality, as so mediated by digital technologies, from humanistic perspectives, most centrally those affiliated with virtue ethics, phenomenology of sex, and history and philosophy of technology. In these lights, future sexbots may well be useful for various forms of "good sex." But Ess will further argue that the current and future limitations of these devices , especially regarding what is possible in terms of Artificial Intelligence and artificial emotions, foreground critical elements of human love and sexuality that the machines will fail to accomplish. Finally, the historical, including religious, origins of these devices highlight further critiques and limitations, especially vis-a-vis ethical and political commitments to autonomy and gender equality.
Redaktör: Simon Lindgren