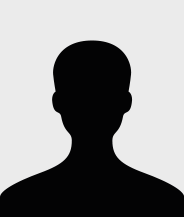 Jan-Willem van der Rijt
Verksam vid
A, Humanisthuset, HH108
Umeå universitet, 901 87 Umeå
I am a moral philosopher, specialising in political philosophy, political theory and normative ethics. Of the many interesting topics in these fields, the ones that currently occupy me most are questions to do with the dignity of the individual and personal happiness/wellbeing. I am particularly interested in Kantian and neo-Roman republican approaches to these themes.
My published works cover a variety of issues, including the relation between human rights and dignity, the drawbacks of a governmental commitment to the promotion of happiness, the moral and political significance of subjective moral judgments, torture, coercion, the need for retributive justice, and the tension between admiration and self-respect.
Originally trained as a mathematical economist, I also maintain an interest in strategic interaction and the workings of democracy. Thus, I published on the rationality of Homo Oeconomicus, developed a formal model of coalition formation in politics, and co-edited a volume on the use of focal points in negotiation.
My teaching includes introductory courses in political philosophy and ethics, seminars in the history of political thought, as well as a variety of courses on topics connected to my research interests.
For a full list of my publications and teaching visit vanderrijt.org.