Hej future exchange students! We are happy that you are interested in spending your exchange period at Umeå University. We hope the information we give on these pages will be helpful as you embark on this new and exciting journey.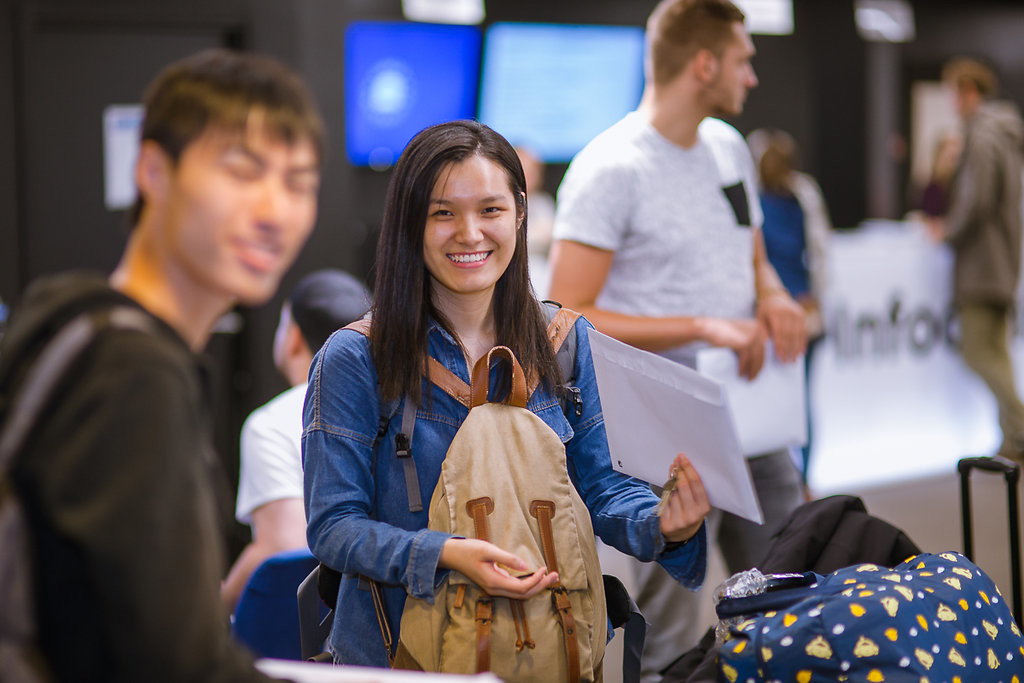 Exchange student on arrival day
Photo
Mattias Pettersson
Who can become an exchange student?
To come to Umeå University as an exchange student your home university must have signed a formal exchange agreement with Umeå University. Contact the coordinator at your home university to find out if such an agreement exists and if you can be nominated as an exchange student.
How to be nominated
The coordinator at your home university has to nominate you for exchange studies at Umeå University by filling out an online form. The link to the form is not published online, it is sent by e-mail to your coordinator.
How to apply
Once your home university has submitted the nomination you will receive application instructions and a link to the web page where you apply for courses.
Important dates
In event of the dates below occurring on a weekend/holiday, the deadlines are postponed to the next weekday.
Nomination deadline
Spring term: 1 October
Autumn term: 1 April
Application deadline
Spring Term: 15 October
Autumn term: 15 April
Study with a disability
We offer different kinds of individual support if you have a disability.
"I enjoyed all of my courses here at Umea. I really appreciated the high teaching standards, patience, and dedication of the lecturers."

"There is always something going on in Umeå, it is impossible to be bored here!"