At Humlab we have three series of open lectures and research-oriented seminars: Humlab Talks, Humlab SHARE and Humlab TechBreakfast. Most of these events do not require you to sign up in advance. Faculty, staff, students are welcome.
Furthermore, we have program activities, mainly within the framework of our ICT assignment for the faculty. To participate in ICT-lunches or workshops you need to sign up in advance but the writing group is open to attend when and if you like.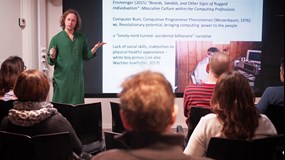 Humlab Talk
Humlab Talk is a seminar series addressing current questions in the field of digital culture and Humanities.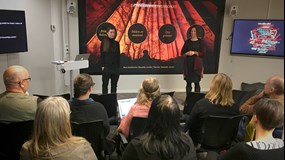 Humlab Share
An interdisciplinary and informal forum in the intersection between the humanities and information technology.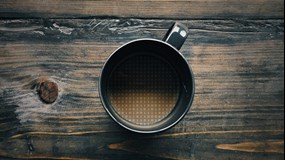 Tech Breakfast at Humlab
Tech Breakfasts create a space for practical and theoretical explorations of digital research methods.
ICT training and workshops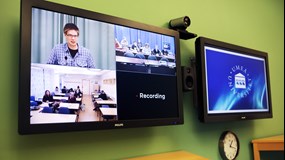 ICT training
Workshops for inspiration, training and pedagogical tools for teachers at the Faculty of Arts and Humanities.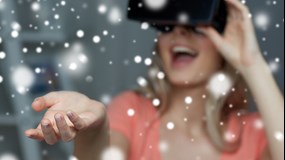 Workshops
Each semester we give workshops aimed at giving beginners as a first insight into a particular subject.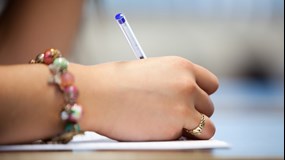 Shut Up and Write!
Come join our Shut Up and Write! sessions on Wednesday and Friday mornings.
Ansvarig för programverksamheten
IT educationalist