Published: 09 Jan, 2018
Hundreds of international students to arrive at the university
NEWS Umeå University welcomes hundreds of international students prior to the start of the term. Of these, more than 240 are exchange students from 30 countries. The first couple of days offer an organised arrival, an Orientation and several social activities.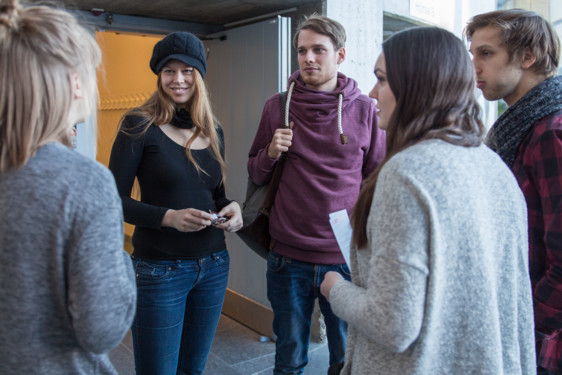 The majority of exchange students who rent accommodation through the International Housing Office arrive on 14 January. Those arriving by plane will be offered bus transport to Infocenter where they collect keys for their accommodation. After that, taxi rides are organised to the student rooms.
"International students enrich the study environment and making them feel welcome is important for their over-all experience. The fact that we can offer this service strengthen Umeå University's reputation as a study destination", says Ingrid Svensson, Head of unit at the International Office.  
In addition to exchange students, several hundred so called freemover-students are also admitted. Freemovers are students who have applied to Umeå University outside of a formal exchange agreement.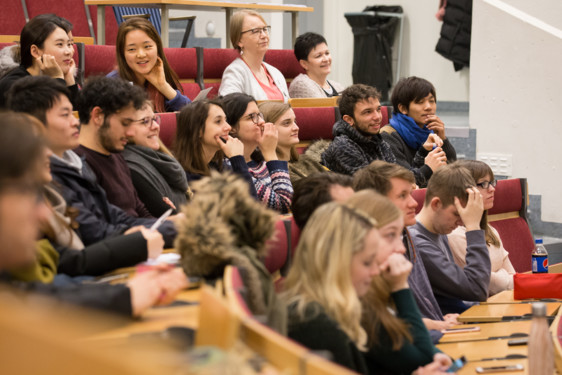 On Monday 15 January, an Orientation is organised to introduce the new students to the university. To further facilitate the arrival and help students get to know each other, several social activities are arranged through the Buddy Programme.
"We know that the Buddy Programme is appreciated by the international students and it would not be possible to offer it without the domestic Umeå students who organise activities within the buddy groups. They do a fantastic job! says Helin Bäckman Kartal, International Office.
About the Orientation
The Orientation consists of a series of lectures aimed to introduce international students to Umeå University.Orientation Programme
About the Buddy Programme
The aim of the Buddy Programme is to help international students to settle in Umeå and introduce them to Sweden. It is also a unique opportunity for domestic Umeå students to meet new people, cultures and develop their language skills.
Buddy Programme
For more information, please contact
Ingrid Svensson, Head of Unit at International OfficePhone: 090-786 54 71, mobile: 070-588 10 27
E-mail: ingrid.svensson@umu.se
Ejvår Falck, International Housing OfficePhone: 090-786 55 15
E-mail: ejvar.falck@umu.se
Helin Bäckman Kartal, student coordinator for the Buddy ProgrammePhone: 090-786 56 35, mobile: 070 271 99 81
E-mail: helin.backman@umu.se
The exchange students come from the following countries

| | |
| --- | --- |
| Australia | 2 |
| Belgium | 3 |
| Czech Republic | 5 |
| Canada | 5 |
| China | 20 |
| Denmark | 2 |
| Finland | 14 |
| France | 28 |
| Germany | 39 |
| Great Britain | 10 |
| India | 10 |
| Ireland | 2 |
| Italy | 11 |
| Japan | 1 |
| Kosovo | 3 |
| Lithuania | 3 |
| Mexico | 1 |
| Netherlands | 10 |
| Norway | 23 |
| New Zealand | 1 |
| Romania | 3 |
| Russia | 1 |
| Singapore | 3 |
| Slovenia | 1 |
| Spain | 1 |
| South Korea | 9 |
| Turkey | 10 |
| Ukraine | 4 |
| USA | 15 |
| Vietnam | 4 |
| | |
Editor: Sandra Åström