New director wants to broaden the network between industry and academia
NEWS Associate Professor Patrik Rydén is a mathematical statistician who is passionate about collaborative issues. As of 1 January 2020 he will be the new director of Umeå University's Industrial Doctoral School for Research and Innovation (IDS). He succeeds Professor Anna Linusson.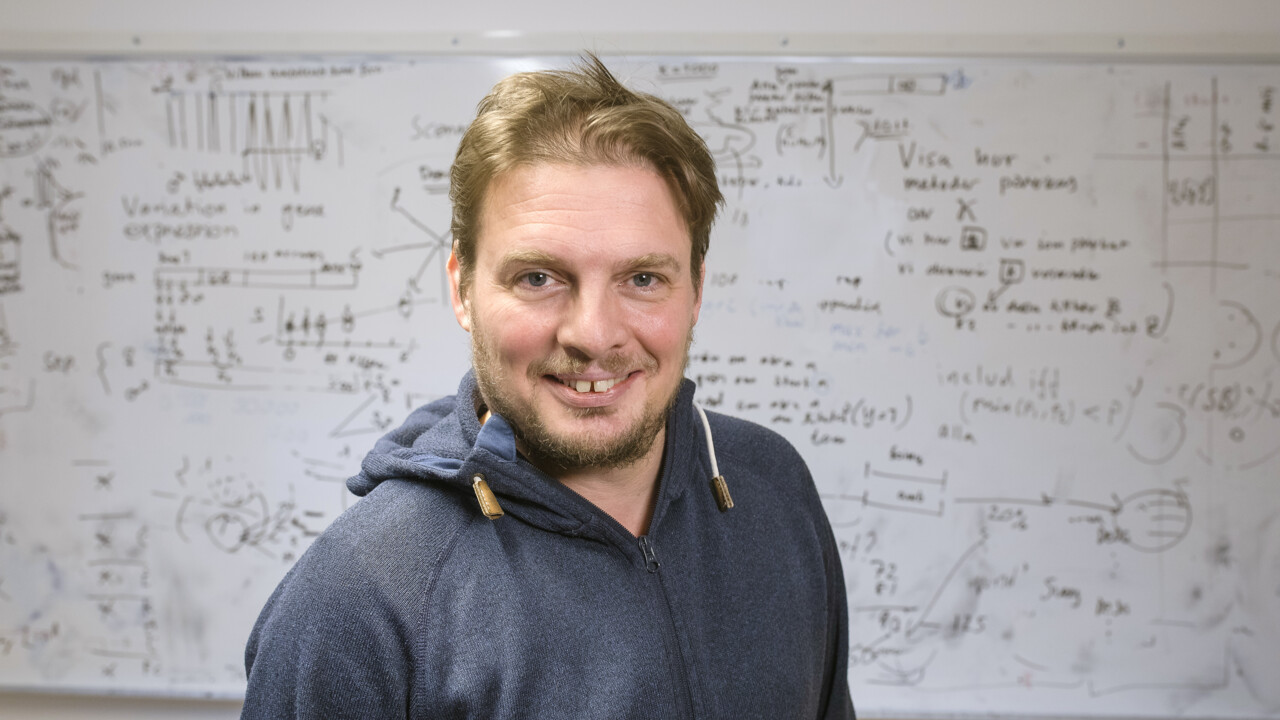 Patrik Rydén, Associate Professor at the Department of Mathematics and Mathematical Statistics
Photo
Mattias Pettersson
What about the assignment of director at IDS appeals to you?
"I'm passionate about collaboration and convinced that IDS can become a catalyst for collaborative projects. The goal of IDS is not to simply train employable doctoral students and produce good research, but also to foster long-term collaborations between academia and industry/public administration" says Patrik Rydén.
As a director, what work has top priority?
"Getting our own researchers and external actors to see the potential that IDS has to offer. I want to utilise the competence and the contacts available to us through Umeå University, especially from the Research Support and Collaboration Office."
What are IDS' greatest challenges in the coming years?
"The success of a project is determined by the commitment of our researchers and external partners. One challenge is that many companies ask for fast results even for long-term projects. IDS will create the conditions required for successful collaborations by giving doctoral students a relevant education, supporting the parties, and working proactively with developing contract proposals regulating collaborations.
Can you tell me a bit about your background?
"I'm a mathematical statistics researcher and my research group is working on developing a method for analysing large-scale and complex data, with applications that are mainly for industrial and medical areas. The best part of researching statistics is that it affords the opportunity to work with a wide variety of problems, everything from optimising ambulance care to developing a new vaccine for rabbit fever."
Working in an interdisciplinary manner in collaboration with companies is challenging, but above all exciting and rewarding. It is especially rewarding to work with some of society's most challenging issues. To me, collaboration and interdisciplinary research collaboration is mainly concerned with curiosity and benefiting from each other's competences.
During my time as director I will continue to lead my research group at the Department of Mathematics and Mathematical Statistics.
Some quick facts
Name: Patrik Rydén
Family: Wife, two almost grown children, and an obstinate cat
Myself in three words: Interested, curious, and industrious.
Favourite statistical method: Bootstrap is an enormously powerful general method that could be used more than it is today.
On the bedside table: Knife by Jo Nesbö
Watching: Nattens änglar a fascinating documentary on SVT Play about first responders in Mexico City
Hobbies: Playing some tennis and likes paddling. Is becoming increasingly fond of DIY construction projects
Unsuspected talent: Very good at darts
Three favourite spots: On a sunny day, the restaurant in Rovågern; Fäbosand, the cosiest beach in Umeå; his own cottage in Täfteåfjärden.
The best thing about the Industrial Doctoral School: That it could function as a catalyst for both Umeå University and the northern region.