Seven spin-of companies from Umeå university on international AI map
NEWS The European AI startup Landscape has been launched. This database of quality AI-companies will serve as a guide for society and corporations, making it easier to access AI partners they can trust. Featured on the list are seven companies founded at Umeå university, Sweden.
Text:
Victoria Skeidsvoll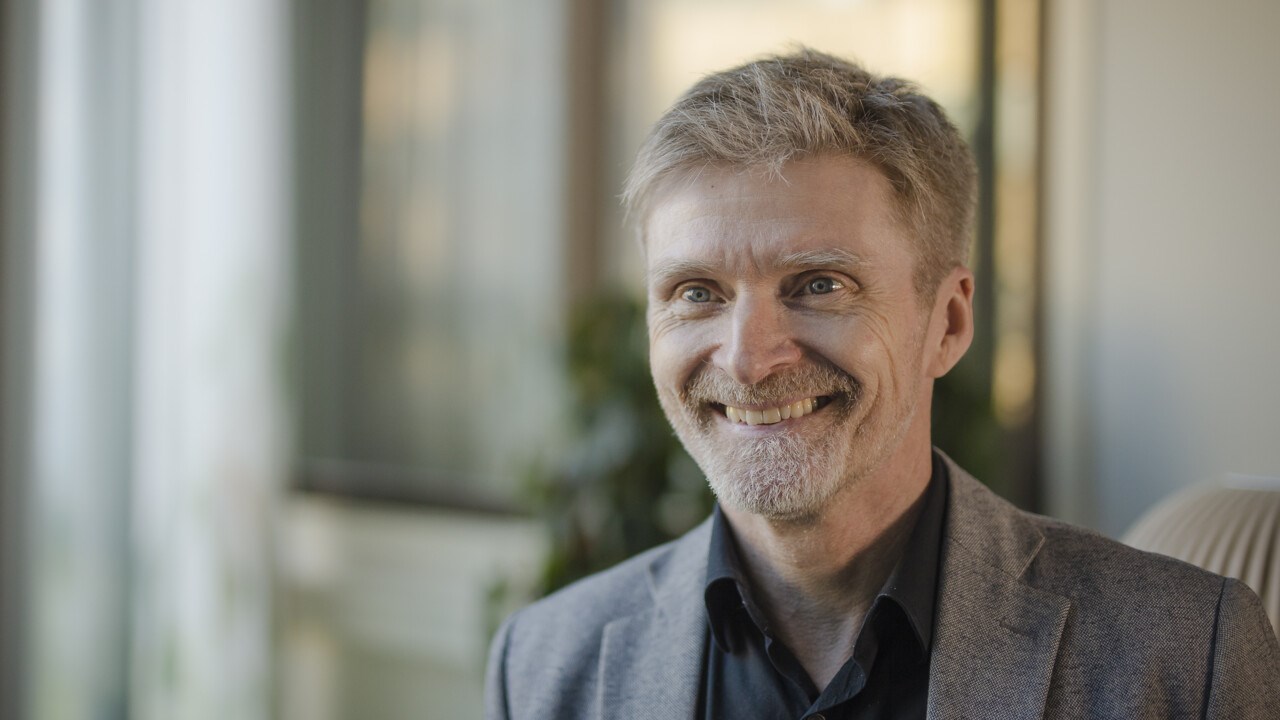 Erik Elmroth, Professor and Head of Department at The Department of Computing Science at Umeå university.
Image
Mattias Pettersson
Startups have an important role in creating innovation and growth – especially in the field of AI. Therefore, AI Sweden, Rise Research Institutes of Sweden, Ignite Sweden, appliedAI by UnternehmerTUM and Hub France AI have joined forces to map the European AI ecosystem with the objective to foster and accelerate the development in Europe.
High-quality research
Featured are seven Umeå-based spin-off companies with strong connection to Umeå university and the research conducted at the Department of Computing Science, Department of Informatics and Department of Physics.
"We have seen an increased interest for our research in AI both nationally and internationally and we are looked upon with both curiosity and interest. Now, with several startups on the first European AI startup Landscape map, I think we show that our high-quality research also can be applied in a wide range of areas", says Erik Elmroth, professor and Head of Department of Computing Science at Umeå University.
The Department of computing science at Umeå university is experiencing an unprecented expansion. Major investments in AI, autonomous systems and software are underway and several of the world's most prominent researchers in AI and many new and interesting people from all over the world now contribute to strengthening the environment.
Sweden's largest research program
Umeå university is a partner university of WASP, Sweden's single largest research program of all time. The university also coordinates WASP-HS, a research program aiming to realise and develop competence on the consequences and challenges of AI and autonomous systems for humanity and society. Program Director Virginia Dignum is a Member of the world Economic Forum's Global Artificial Intelligence Council and member of the European High-Level Expert Group on Artifical Intelligence. The research programme WASP is funded by the Knut and Alice Wallenberg Foundation and WASP-HS, by Knut and Alice Wallenberg Foundation, Marianne and Marcus Wallenberg Foundation and the Marcus and Amalia Wallenberg Memorial Foundation.
500 startups
The European AI Startup Landscape covers companies from Sweden, France and Germany and includes 500 startups in more than 25 different sectors. On the list are several companies from Umeå. Adlede has recently developed a digital advertising platform for several Danish media houses. Codemill develops systems for the BBC, The Guardian and Pro Sieben. Other examples from Umeå is Infobaleen, which has developed an AI-powered platform that transforms transaction data into insights on computer graphics and computer science. Shimmercat, delivering intelligent optimizations for E-commerce, Prediktera, providing state of the art software for research and real-time analysis, Algoryx now also in Silicon Valley and Elastisys, providing a secure container platform for cloud-native applications that need to comply with regulatory requirements.