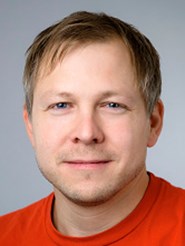 Lars Samuelsson
Senior lecturer/associate professor (docent) in philosophy and subject coordinator for the philosophy subject at Umeå University.
Works at
A, Humanisthuset, HD116
Umeå universitet, 901 87 Umeå
I'm a senior lecturer/associate professor (docent) in philosophy. My research mainly concerns questions in environmental ethics and metaethics and questions relating to ethics and values in education.
I received my Ph.D. in practical philosophy from Umeå University in 2008 with the thesis The Moral Status of Nature: Reasons to Care for the Natural World. The thesis investigates the question of whether we may have reasons to care for nature for its own sake and what reasons that might be.
My teaching includes normative ethics, metaethics, environmental ethics and political philosophy. I have considerable teaching assignments within the teacher education and am particularly interested in ethics education for non-philosophy students.