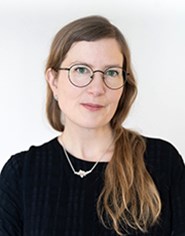 Lena Enqvist
LL.D. 2019 Umeå University
Contact
Works at
Samhällsvetarhuset, Plan 5, Umeå universitet
Umeå universitet, 901 87 Umeå
LL.D 2019. Assistant Professor since May 2020, specializing in Administrative Law.
Presently active (2021-2024) within the project HYDE – Human agency and the rule of law in semi-automated decision-making systems, financed by The Swedish Research Council.
My areas of scholarly interest are social security law, administrative law, constitutional law, medical/health law and privacy and access to information. My research has especially covered the interplay between administrative and constitutional law, and primarily pertained to social security law from a rule-of law perspective - comprising areas such as the legal preconditions for information and service exchange between responsible public and private actors in the vocational rehabilitations process, and the right to social insurance benefits.
Research groups
Group member
Research projects
1 January 2021 until 31 December 2024
My teaching mainly covers administrative law, social security law and medical law.