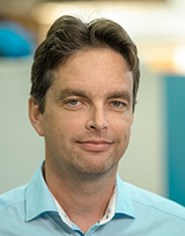 Markus Broström
Professor working with research and education in energy technology and thermal process chemistry.
Works at
KBC-huset, KB.G7, Room: 7.07.16
Umeå universitet, 901 87 Umeå
I am employed as Professor working within the area of energy technology with special empathies on thermochemical energy conversion and other industrial high temperature processes. Ongoing and recently finished projects and constellations for research and outreach:
-Centre for Sustainable Cement and Quicklime Production Board member and subproject leader.
-Bio4Energy, SFO, the platform for thermochemical energy conversion processes. Platform leader and subproject leader.
-Swedish Gasification Center, SFC, subproject leader and steering group member in the Bio4Gasification node. Funded by the Swedish Energy Agency.
-Strategic mobility in joint effort with Umeå Energi AB to solve problems with material interactions in CHP plants. Funded by the Swedish Foundation for Strategic Research, SSF
-Catalytic entrained flow gasification of biomass. Funded by the Swedish Energy Agency.
-LTU-UmU equipment and competence consortium for rapid thermochemical conversion of biomass. Funded by the Kempe Foundations.
-Storage emissions from biomass. Funded by Valmet AB, Å-forsk, J. Gust. Richert foundation, and the Industrial Doctoral School for Research and Innovation at Umeå University.
My time spent on teaching is mainly devoted to courses in the programs for energy engineering and energy technology.