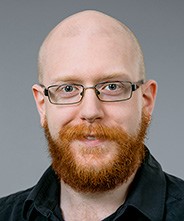 Mattias Sjölander
PhD student in environmental archaeology, working mainly with environmental reconstructions and settlement patterns. Project assistant in VISEAD, with import of new data into the SEAD database.
Contact
A, Humanisthuset
Umeå universitet, 901 87 Umeå
Works at
I hold two positions at the department, both as a doctoral student and as a project assistant in the VISEAD project.
PhD project
My work mainly deals with the change in both the environment and the settlement pattern in northern Sweden. I am interested in the application of new analytical methods on archaeological settlement material in order to discuss the relationships between settlements in the region, as well as how these have changed. I will also be compiling pollen studies from the region, and climate data, in order to study vegetational, climate, and landscape change.
The VISEAD project
As a project assistant in the VISEAD project my work mainly concerns the compilation, quality assurance, and import of new data to the SEAD database. This includes data from ceramic, dendrochronological, istope- as well as lipids analyses.
2018
Encyclopedia of global archaeology
2017
Populär arkeologi
, (5) : 28-31
Research projects
3 September 2018 until 1 September 2023