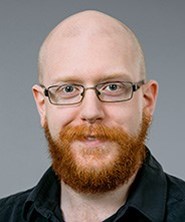 Mattias Sjölander
PhD student in environmental archaeology, mainly environmental reconstructions and mobility. Project assistant in the SEAD project, responsible for import and quality assurance of data.
Contact
Works at
I hold two positions at the department, both as a doctoral student and as a project assistant in the VISEAD project.
PhD project
My work is mainly focused on environmental change and mobility during the Bronze Age in Northern Sweden. One part of my project is focused on the development of spectral analytical methods on archaeological lithic materials. By classifying lithic material based on their chemical characteristics it is possible to study material flow patterns. As lithics were an important resource, the material flow patterns could help in modelling prehistoric mobility strategies. A second part of the project is the compilation and digitization of pollen data from Northern Sweden. Pollen data is a good proxy for studying the vegetational development, and will be used in an environmental reconstruction for Northern Sweden. Together with climate data, the goal is to build a more a more dynamic model for landscape and environmental change in the region, against which archaeological data can be studied.
The SEAD project
As a project assistant in the VISEAD project my work mainly concerns the compilation, quality assurance, and import of new data to the SEAD database. This includes data from ceramic, dendrochronological, istope- as well as lipids analyses.
Encyclopedia of global archaeology
Populär arkeologi
, (5) : 28-31
Research projects
3 September 2018 until 1 September 2023