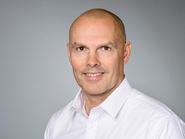 Michael Svensson
PhD, ass professor in Sports medicine. Teaching:exercise physiology, metabolism, and nutrition. Research:exercise-training, muscle biology, metabolism, nutrition, iron and metabolic syndrome.
Works at
Biologihuset hus B, plan 6, Umeå universitet, Avdelningen för Idrottsmedicin
Umeå universitet, 901 87 Umeå
My teaching is focused on exercise training, physiology, muscle metabolism, endocrinology, nutrition och cell biology.