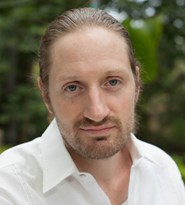 Per Gustafsson
I am a teaching and learning researcher with a special interest in all forms of social inequalities in health and health care.
Works at
Associate professor at Department of Epidemiology and Global Health
5B, Målpunkt P, Försörjningsvägen 7 B, Norrlands universitetssjukhus
Epidemiologi och global hälsa, Umeå Universitet, 90185 Umeå
I work as researcher and teacher at Epidemiology and Global Health Unit, originally a PhD in Child and Adolescent Psychiatry (2008) and nowadays Associate Professor (Docentur) in Public Health (2014).
My research interests tend to fall within social epidemiology and related fields, and I've over the last few years been particularly concerned with various expressions of social inequalities in health and health care, as part of the Norrland Observatory for Equity in Health and Health Care. Previously I have also been investigating for example the role of neighborhoods and social determinants over the life course for mental and physical health in adulthood.
Teaching-wise, I'm involved in at the advanced level as course coordinator in epidemiology, and as teacher mostly on theory and methods at other basic, advanced and doctoral level courses, e.g. epidemiology, biostatistics, social epidemiology, public health, and philosophy of science.
Research groups
Group member
Research projects