Are you new at Umeå University from autumn 2020? We want you to feel welcome to Umeå University. Usually, we organise a Welcome Fair every start of a semester. But as it is, nothing is quite as usual.
Preliminary date: 3 September 2020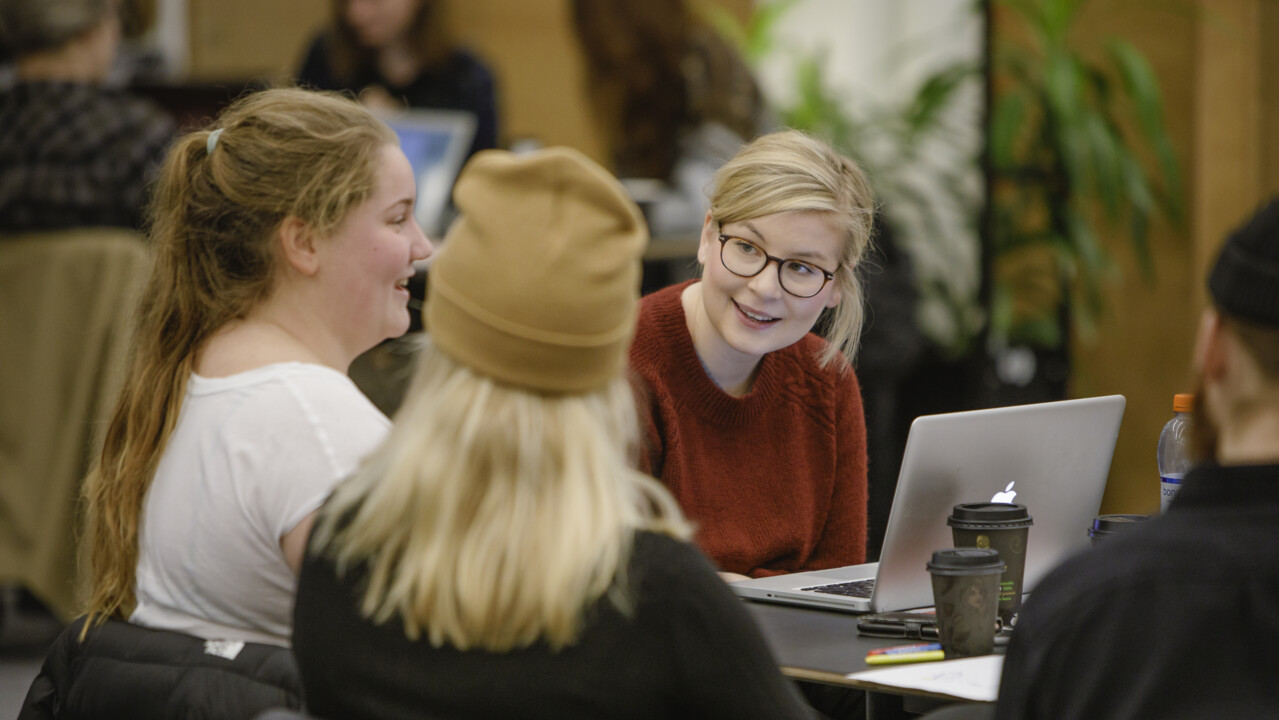 Students in the Humanities Building.
Image
Mattias Pettersson
Getting to know your new university
At the Welcome Fair, we present what the University and Umeå has to offer new students in order to give you the best possible start to your studies with us.
However, considering the current situation with the new coronavirus and the insecurities regarding social gatherings and event, we cannot be certain that the Welcome Fair will take place as usual. Naturally, we keep ourselves updated on the developments. Nevertheless, we can make you one promise: we will do everything we can to make you feel welcome at Umeå University.