Student Welcome Fair 2019
Are you starting at Umeå University in autumn 2019? Find out what the University and Umeå has to offer when you are new in Umeå or perhaps even new to Sweden. Check out our Welcome Fair for students on 5 September.
Date: Thursday 5 September 2019
Time: 10:00–15:00
Place: Universum and the Campus Square by the fountain sculpture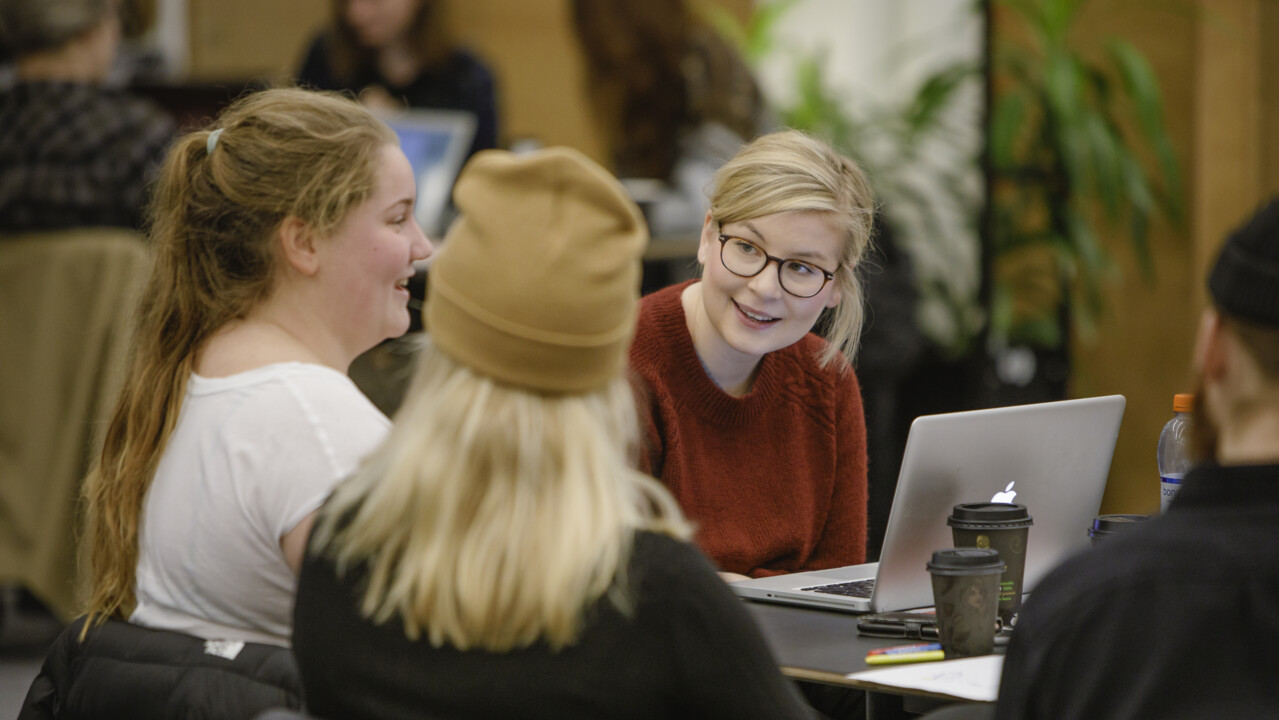 Students in the Humanities Building.
Image
Mattias Pettersson
Getting the most out of your studies
Would you like learn more about student life in Umeå? To give you the best start possible to your studies with us and your experience of Umeå, we have invited around 130 exhibitors representing the University, student unions, Umeå municipality, companies and associations who will guide you towards getting the most out of your studies.
Helpful things to know about the University
Entertainment and nightlife in Umeå
Compete and win prizes
Clubs and associations to get involved in
The fair is set up in the Universum Building on the ground and first floor as well as outside Universum on the Campus Square found between the MIT Building and the Social Sciences Building. The exhibitors are found in the following categories:
Life & Living, Socialising & Gatherings, Work & Career, Sports & Recreation, Body & Soul, Shopping & Entertainment, Culture & Experiences, University Life & Studies.