Janet Enever in international Early English Language Learning project – Central Asia
NYHET Uzbekistan, Kazakhstan and Ukraine – three Central Asian countries – are collaborating in a project for the introduction of English teaching from grade 1, supported by the British Council regional team. The first meeting will be hosted by Uzbekistan Ministry of Education in Tashkent next week. Regional British Council offices in many parts of the world often have close contact with Ministries of Education and are frequently invited to advise on English language policy.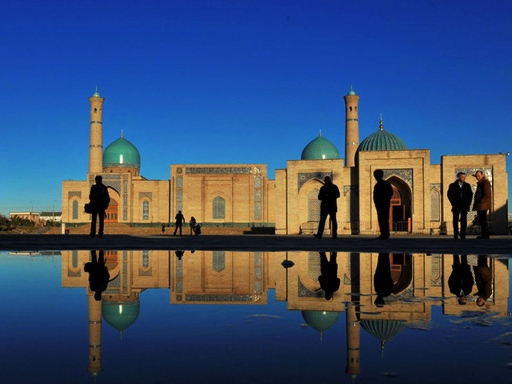 Janet Enever from the Department of Language Studies is invited as a consultant for the British Council to give a plenary presentation and contribute to on-going policy planning. Her plenary will outline the challenges arising during such initiatives – drawing on her substantial international experience of advising on implementation of early foreign language learning and the empirical evidence from the transnational longitudinal study – ELLiE (Early Language Learning in Europe) that she directed (2006-10).
– As an international expert in a field where there are very few who work on policy for the introduction of English from the start of schooling, I have been invited to contribute to a number of policy forums and Ministry advisory events, says Janet. The 'novelty' of my working at a Swedish university is also of interest, given Sweden's reputation for a high quality education system!
One of the aims of the project will be for the three countries to exchange expertise wherever possible. There is also likely to be a need for capacity development within the universities.
– I know already that in Uzbekistan there is no framework for an undergraduate programme for English language teachers at primary level. This may well apply in the other countries also. There will be a substantial need for in-service provision, for provision of resources and the establishment of a national training team who can cascade training nationally. I hope to be involved in some of the planning for these programmes, perhaps working with the Ministries and/or the universities.
– My first presentation will focus on the challenges and solutions for implementing this kind of reform. I will highlight some of the issues that were revealed during the ELLiE study (Enever, 2011), such as: insufficient pre and in-service training provision in some countries; difficulties for teachers to attend courses where replacement teachers were not funded; limited expertise in supporting children with special needs in the early language classroom; often very poor liaison between schools for children transferring from one phase to the next in the education system – resulting a tendency to 'start from the beginning' in teaching English at secondary schools!
Read more about Janet's former projects
Redaktör: Veronica Wiman Nilsson