Viktor Kaptelinin leder internationell workshop
NYHET Professor Viktor Kaptelinin vid institutionen för Informatik har fått förtroendet att vara en av de ansvariga för en workshop vid konferensen DIS 2014, Designing Interactive Systems, i Vancouver, Kanada, den 21-25 juni , 2014.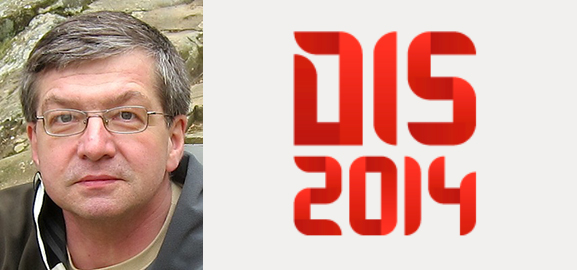 Tillsammans med Antonio Rizzo, Italien, Paul Robertson, Skottland, och Stephanie Rosenbaum, USA, kommer Kaptelinin att leda workshopen med titeln Crafting User Experience of Self-Service Technologies: Key Challenges and Potential Solutions vid DIS 2014.
THEME AND AIMS OF THE WORKSHOP:
Proliferation of self-service technologies is a hallmark of the modern society. Increasingly often our interaction with service-providing people, such as sales assistants, cashiers, bank tellers, hotel receptionists, and so forth, is replaced by interaction with various service-providing technologies: from simple devices to complex configurations of technological artifacts.
Arguably, self-service technologies have far-reaching, and not yet properly understood, implications for individuals and society, and ample evidence suggests that interaction with self-service technologies can be confusing and frustrating, especially for certain categories of users. Therefore, there is a need for more focused and systematic interaction design explorations into self-service technologies.
This one-day workshop will bring together researchers and practitioners interested in analysis, design, and evaluation of self-service technologies to collectively identify key issues and explore potential approaches in this increasingly important sub-area of interaction design.
Redaktör: Mikael Hansson