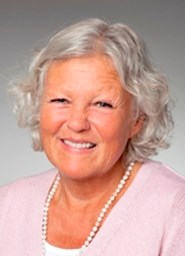 Charlotte Ångström Brännström
Jag arbetar som lektor vid institutionen för omvårdnad, ffa inom specialistutbildning till barnsjuksköterska, men även inom annan specialistutbildning.
Verksam vid
Biologihuset, Hus C, plan 3, 4 och 5. Hus D2, plan 3.
Umeå universitet, 901 87 Umeå
Jag är specialistutbildad sjuksköterska inom hälso- och sjukvård för barn och ungdomar och har arbetat inom barnsjukvård.
Utbildningsområde:
Hälso- och sjukvård för barn och ungdomar, pediatrisk omvårdnad, hälsofrämjande familjefokuserad omvårdnad
Forskningsområde:
I Tröst-projektet studeras långvarigt och svårt sjuka barns, föräldrars och personals upplevelser av tröst i intervjuer och teckningar. Resultaten kan användas i omvårdnad vid svår sjukdom bland barn. I projektet Design och utvärdering av omvårdnadsmiljö och teknik vid barnradioterapi, DUMBO, en multicenterstudie, studeras hur barns rädsla kan minskas och hur omvårdnad och miljö kan förbättras för barn och ungdomar som genomgår strålbehandling vid cancersjukdom. I ett fortsatt projekt, Preparedness and ability to cope with radiation therapy among children and adolescents – the development, evaluation and usability of online tools as a pedagogical resource, studeras förberedelser och information till barn och ungdomar som genomgår protonstrålning vid Skandion-kliniken i Uppsala. Ett annat pågående projekt är studier om barns och föräldrars upplevelser av Covid-19, genom enkäter och teckningar.
Forskningsprojekt
1 januari 2018 till 30 juni 2021
13 maj 2016 till 31 december 2016