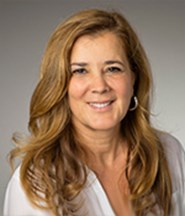 Maria Grazia Carelli
Mina forskningsintressen ligger inom området för kognition, utvecklings- och klinisk psykologi. Jag undervisar i utvecklings-, klinisk och kognitiv psykologi, både på grund- och avancerad nivå.
Kontakt
Verksam vid
Hus Y, Beteendevetarhuset, Vindarnas torg, Mediagränd 14, D-214
Umeå universitet, 901 87 Umeå
Manuscripts Pendig revision or in press

Åström, E.,Wiberg, B., Carelli, M.G. Time estimation in person with anxiety disorders: relationships with worry and state anxiety.
Forskningsprojekt
Cognitive, neural and psychopathological aspects of time perspective
Individual time perspective: a new window to study aspects of psychological distress and pathways to successful aging
Developmental and methodological aspects of time conceptualization in children and adolescents
Forskningsprojekt
1 januari 2013 till 31 december 2016