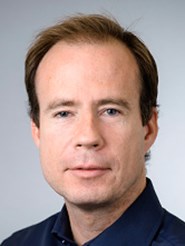 Mats Wahlberg
Jag är docent i systematisk teologi. Min forskning är huvudsakligen inriktad mot filosofisk teologi och fundamentalteologi, men jag intresserar mig även för klassiska dogmatiska ämnen.
Kontakt
Verksam vid
A, Humanisthuset, HE127
Umeå Universitet, 901 87 Umeå
Mats Wahlberg (Ph.D., Umeå University, 2010, Ph.D., Stellenbosch University, 2014) is docent and associate professor of systematic theology, and a member of the Academy of Catholic Theology. His interests include philosophical theology, the doctrine of revelation and the development of dogma, Catholic moral doctrine, theology and science (especially the theological implications of evolution), analytic theology, and the thought of St. Thomas Aquinas. He is currently working on a research project about evolutionary theodicy funded by the John Templeton Foundation, see
https://www.templeton.org/pt/grant/does-self-giving-love-require-an-evolutionary-world-evolutionary-theodicy-in-light-of-the-mystical-tradition
Selected recent publications
Books
Revelation as Testimony: A Philosophical-Theological Study. Grand Rapids, MI: Wm. B. Eerdmans Publishing Company, 2014.
Reshaping Natural Theology: Seeing Nature as Creation. Basingstoke: Palgrave Macmillan, 2012.
Articles
"Faith, Realism, and Universal Reason: MacIntyrean Reflections on Fides et Ratio". Nova et Vetera 16:4 (2018): 1313-1336.
"A Cosmological Argument against Physicalism". European Journal for Philosophy of Religion 9:2 (2017): 165-188.
"Did Jesus Violate Women's Rights? The Male Priesthood and the Justice of Christ". Angelicum 94:4 (2017): 799-828.
"Was Evolution the Only Possible Way for God to Make Autonomous Creatures? Examination of an Argument in Evolutionary Theodicy". International Journal for Philosophy of Religion 77:1 (2015): 37-51.
"Communion for the Divorced and Remarried: Why Revisionists in Moral Theology Should Reject Kasper's Proposal". Nova et Vetera, English Edition, 13:3 (2015): 765-785.
"Why Isn't Faith a Work? An Examination of Protestant Answers" Scottish Journal of Theology 68:2 (2015): 201- 217.
"Merit and the Finnish Luther". International Journal of Systematic Theology 16:3 (2014): 273-294.
Forskningsprojekt
1 december 2018 till 30 november 2020