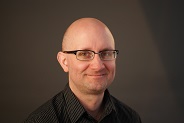 Thomas Pettersson
Thomas Pettersson is employed as a university lecturer and earned his doctorate in economic history in 1999. In 2016, he was appointed associate professor.
Contact
Works at
Samhällsvetarhuset (ingång närmast lärarhuset), plan 4. , Biblioteksgränd, (Rum: A4 28 15)
Umeå universitet, 901 87 Umeå
Förvaltningshuset, plan 3, Universitetstorget 16
Umeå universitet, 901 87 Umeå
My research has focused on path dependent processes in the Swedish and Scandinavian transport sectors. In addition, I have recently been interested in transformation processes in the Nordic forest industry with a focus on flexible specialization and informal forms of cooperation.
Research projects
1 January 2019 until 31 December 2021